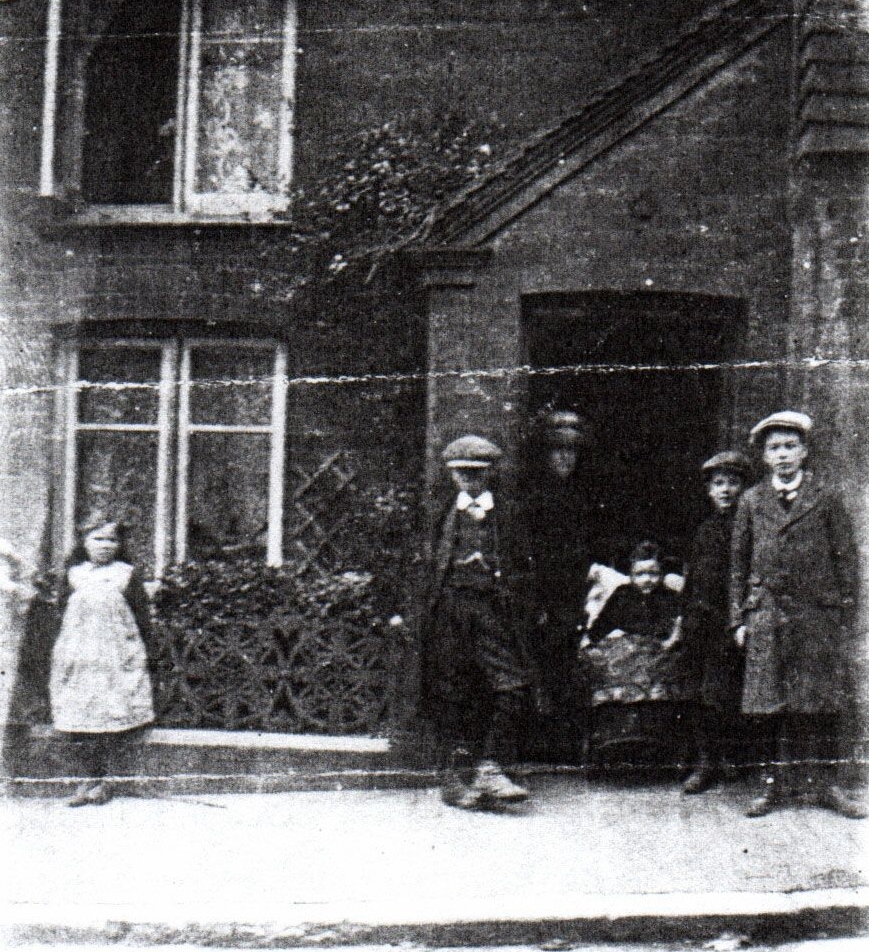 Frank Goddard (1912 - 2002) recollecting his childhood in Ditchling
'life was quite good in a way. We used to get an old tin bath and drag it about a mile and a half up to Ditchling Beacon... and sit in it and slide down the hill and shoot over the road to the other side - the fun was to shoot right across onto the other side and then go down. We never really got any injuries, we got messed up a bit, bruised and that ...'
Frank is pictured here sitting in the doorway to his house at No 2, High Street
What are your memories of school? What was it like to live through the Second World War? How has your daily life changed in the last twenty, thirty, or forty years?
These are just some of the questions that oral histories seek to answer. History is all around us, not just as recorded in books, but in our own personal memories and experiences. Everyone has a story to tell and in this way each and every oral history is unique - capturing history that will not be found anywhere else regardless of whether it is based on a momentous historical event or ordinary people talking about everyday life.
In 2002, Ditchling History Project began to collect oral histories to add to our picture of life in Ditchling. We discovered that recording recollections on tape brought those memories to life in a way that we had not expected. Every story is a first-hand account told by the person who experienced it, recorded in their own words and in their own voice – some with distinctive Sussex accents - and all with a prevailing sense of humour. Today we have a collection of over 35 oral histories many of which are linked to Ditchling in the Second World War and are made available through our publication, 'Memories of War' available for sale in our shop.
You may also like to visit our online exhibition, 'A Ditchling Winter's Tale'. Inspired by the heavy snow fall of recent winters, we have collected together a selection of seasonal reminiscences - of ice and snow, music and mummers.
If you were born in Ditchling, came to school here or have any memory of our village and wish to record your memories on tape, we would love to hear from you and will arrange an interview at a time and place to suit you. Alternatively, we also maintain an every growing collection of written reminiscences and would love to hear your story.