Born in Ditchling in 1825, Peter Parsons, the village shoemaker, led the Ditchling Glee Club (singers specialising in singing in the round). In Sussex at the time, there was a strong tradition of singing both religious and secular Christmas carols and Peter Parsons developed quite a reputation locally for his repertoire of popular and comic songs and anecdotes. The words of the Ditchling carol have been found on a broadside ballad sheet dating from the early 19th century. Peter Parsons composed the music to the carol which was to be sung robustly by tenor and bass voices.
Peter Parsons died on Christmas Eve in 1901 but the Ditchling Carol lives on and is sometimes sung in the village on Boxing Day by the Ditching Mummers.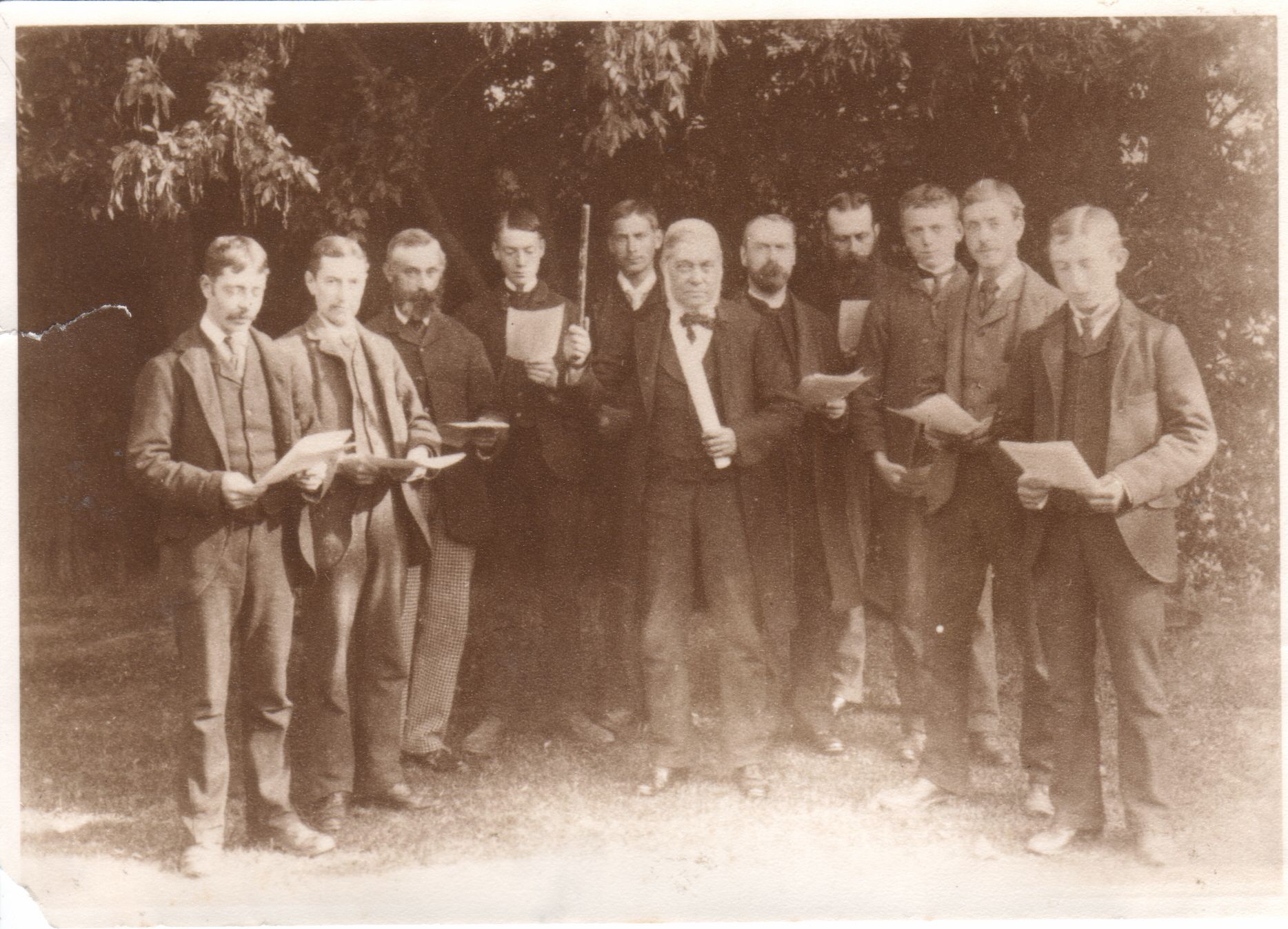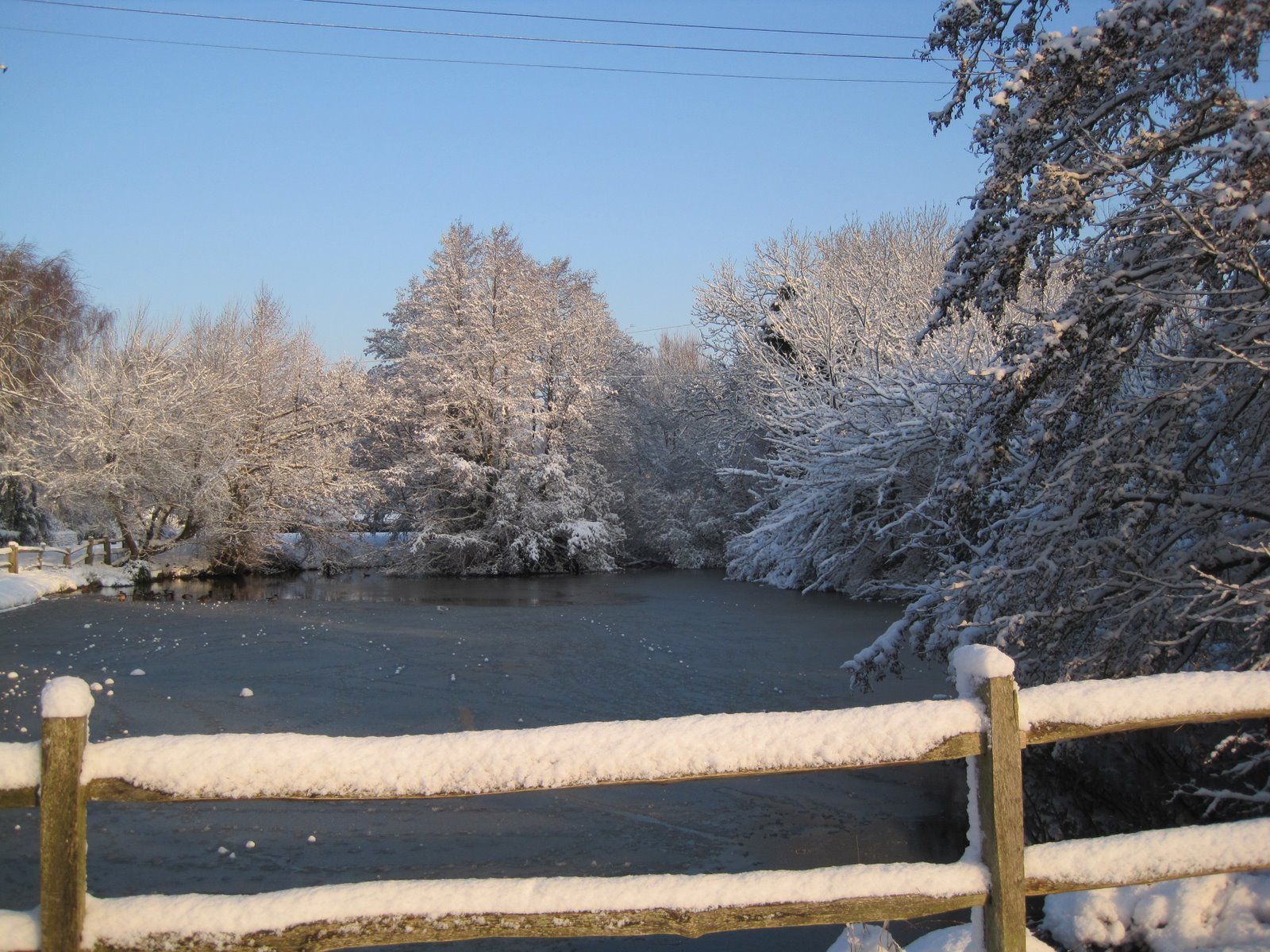 "it was a very bitter winter and the pond had frozen well over, solid. And the bigger boys were going skating on it … we went round there and George Pratt, Wally's brother and a couple of older cousins of mine and one or two other of the boys coaxed me to test the pond out. I don't know whether I walked out or whether I slid out or skated out or what happened but I went out and I went through it. Luckily for me … some farm hands were in the cow sheds working the farm yard and heard the kids screaming … and with the help of a ladder and that managed to rake me out. "

Frank Goddard (1912 - 2002)
"They all sat on the bank and watched my antics trying to get back. I think I cracked the ice two or three times. There always used to be very, very thin ice under the old oak tree, under the oak tree at Ditchling, always very thin ice there, there used to be a spring there I think."
Cecil Evans (1914 - 2009)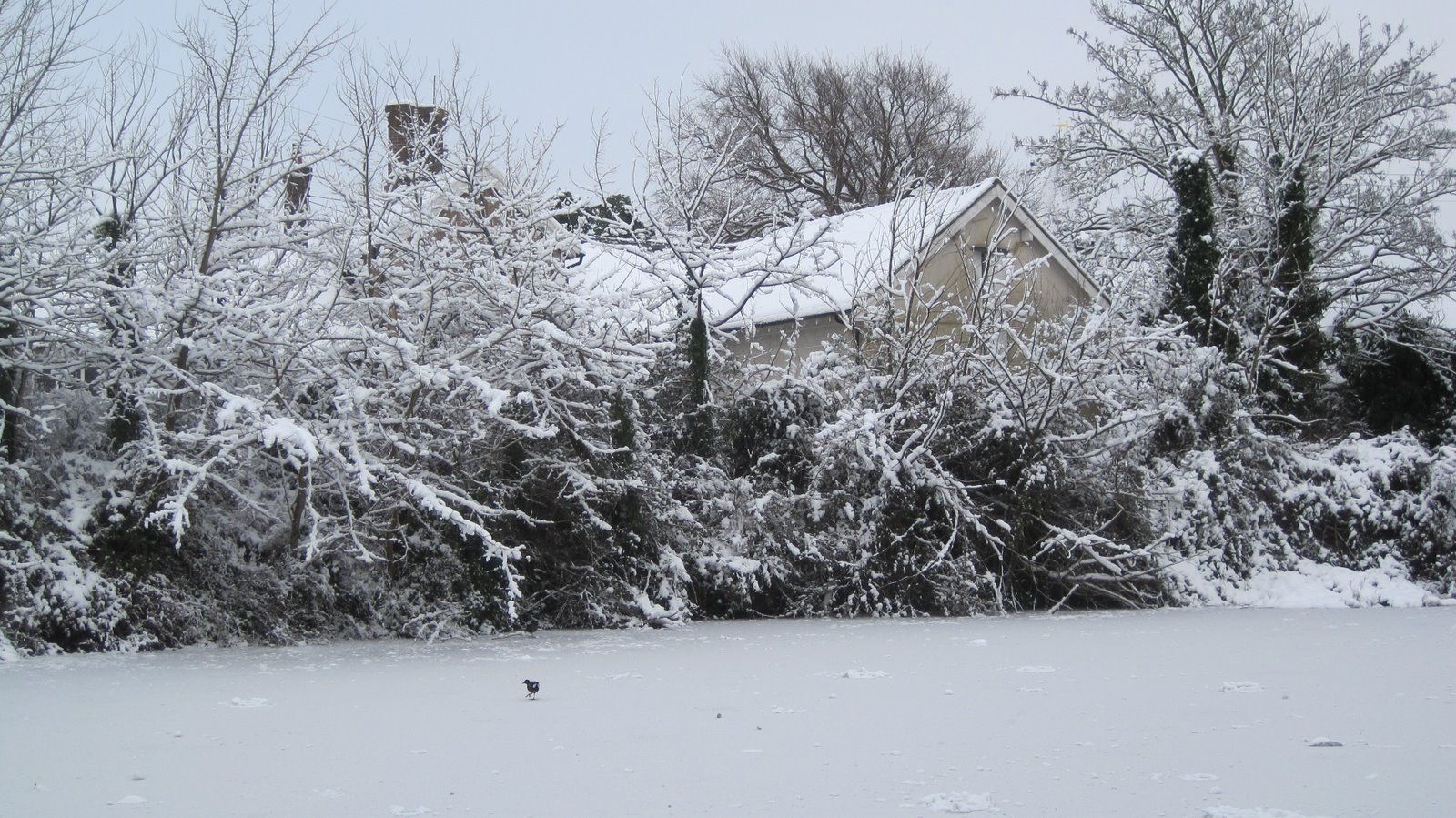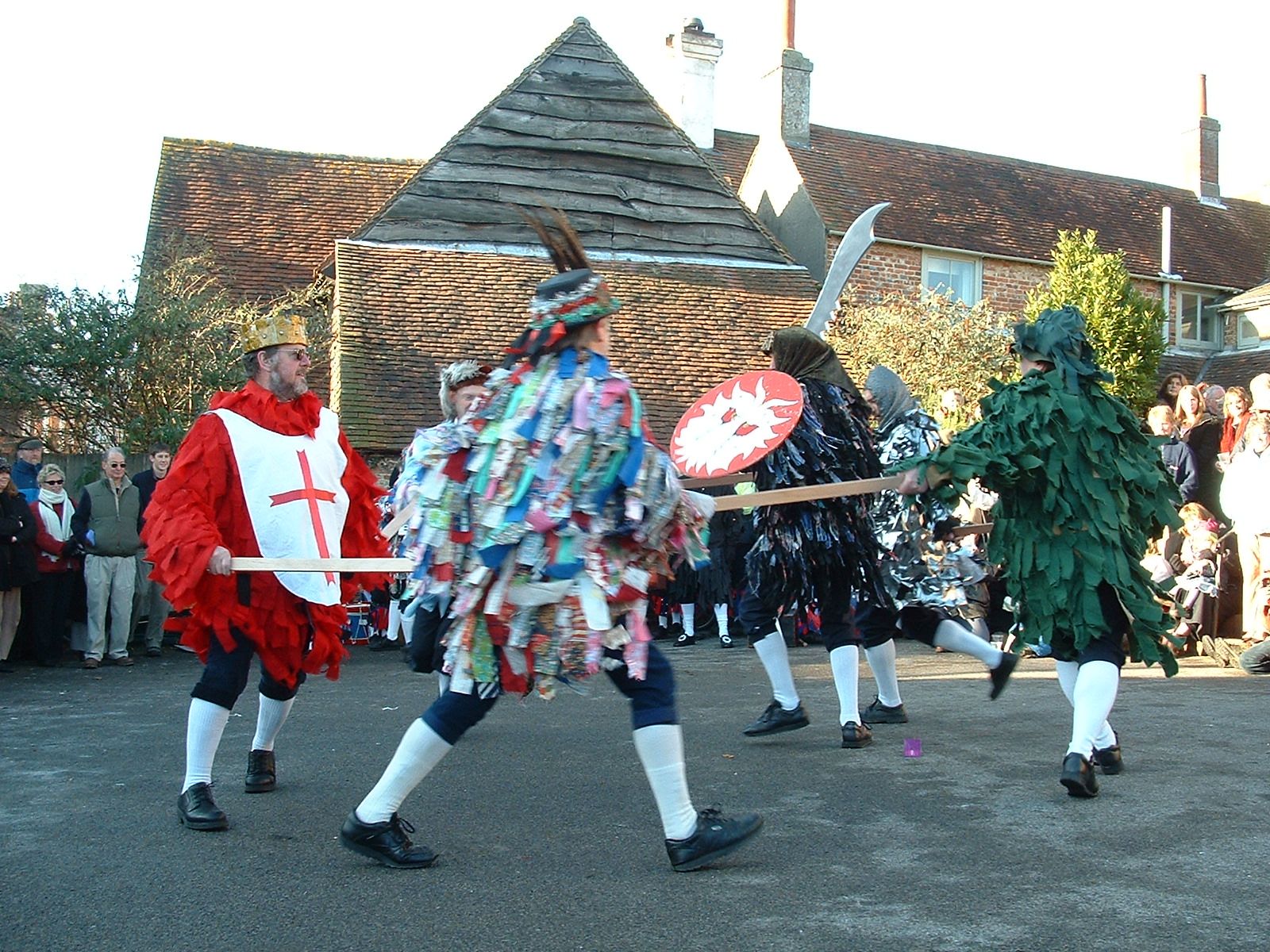 The current Ditchling Mummers were formed in 1986 and every year since have performed a Sussex Mummers play on Boxing Day.
There is evidence of Mummers performing in Sussex from the 17th century and although the tradition has been recorded in England from the late medieval period, it is likely to be much older. The plays are based on a resurrection theme with characters such as St George (sometimes King George), the Turkish Knight, the Valiant Soldier and The Doctor. So far no evidence has been found of a traditional Ditchling play, although Amy Sawyer's Village Players are photographed as Mummers circa 1920.
"Another early memory as a little child is hearing the man who came round playing the hand bells and singing, 'Christians Awake' on Christmas morning. On Christmas morning after the men had been with the hand-bells, we went to church where the gas was lit to make it look warm, as I think there was no heating."
Mary Dumbrell (1867 - 1962)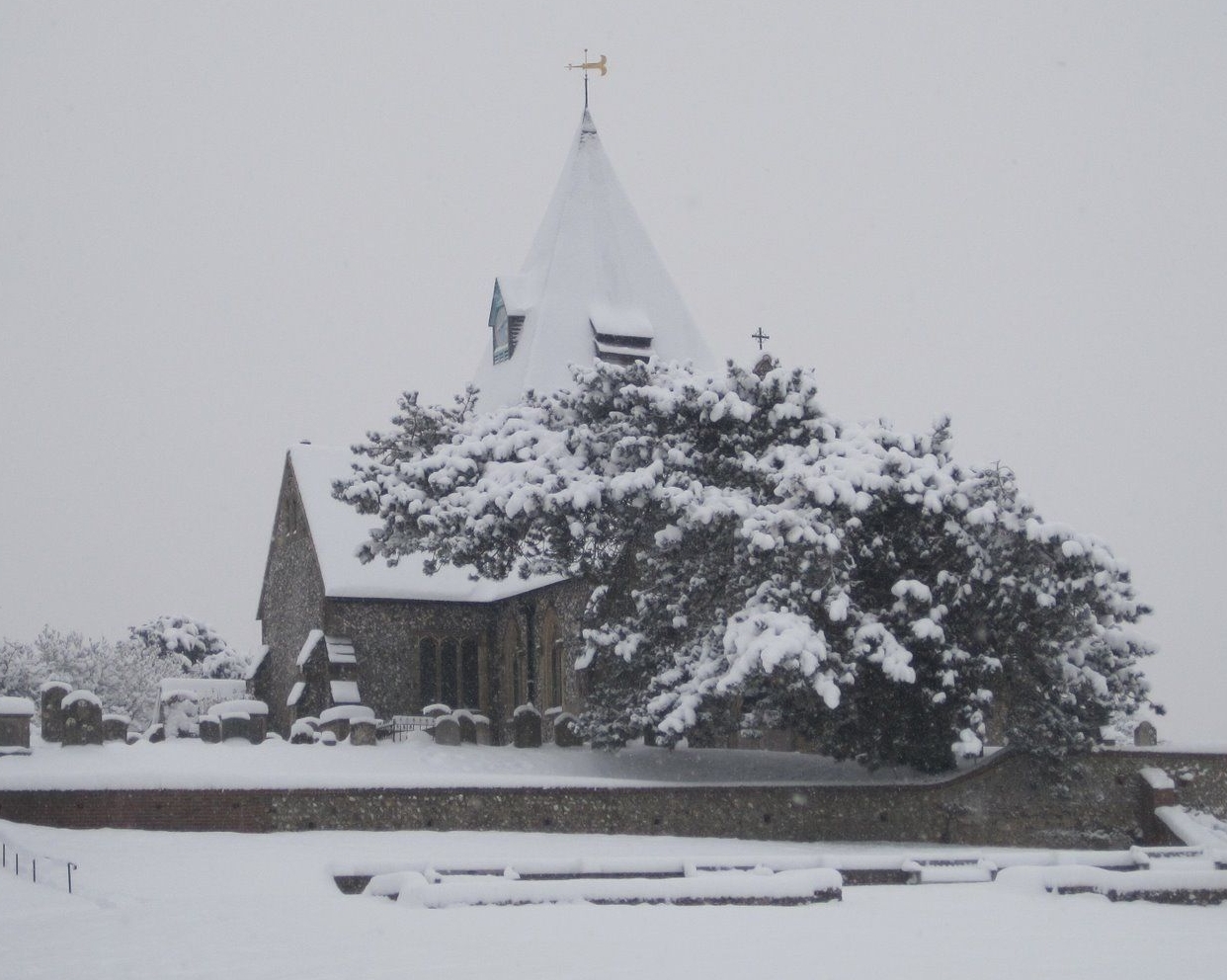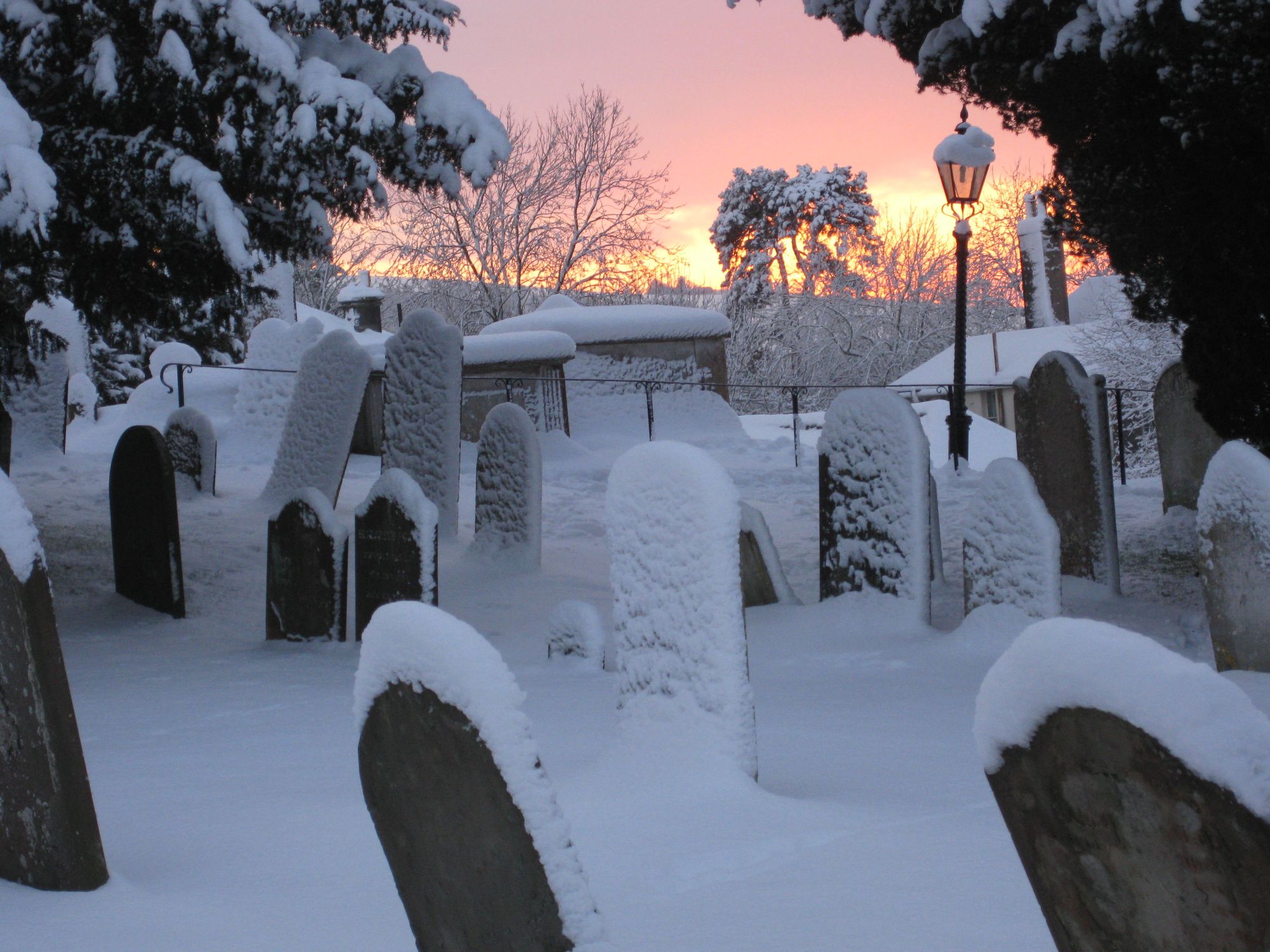 "The Church bells used to ring Christmas in early in the morning about six or half past six in the morning but when they stopped, on the crossroads - Ditchling crossroads, the hand bells used to ring. They'd get all the hand bells to stand out in the snow and the cold and they used to ring Christmas in after the church bells had stopped. It was beautiful - pretty to hear them. And of course the little bit better off people would take them out toddies - hot toddies to keep them going".
Frank Goddard (1912 - 2002)
Freezing Winters and Chilblains
"At school we were frozen in the winter. We had to break the ice on the water before we could wash and of course we had chilblains on our hands, toes and heels… we had candles in wire cages with which to go to bed. There was gas laid on downstairs but there was no electricity until 1921."
Hilary Bourne, (1909 – 2004), a boarder at North End House School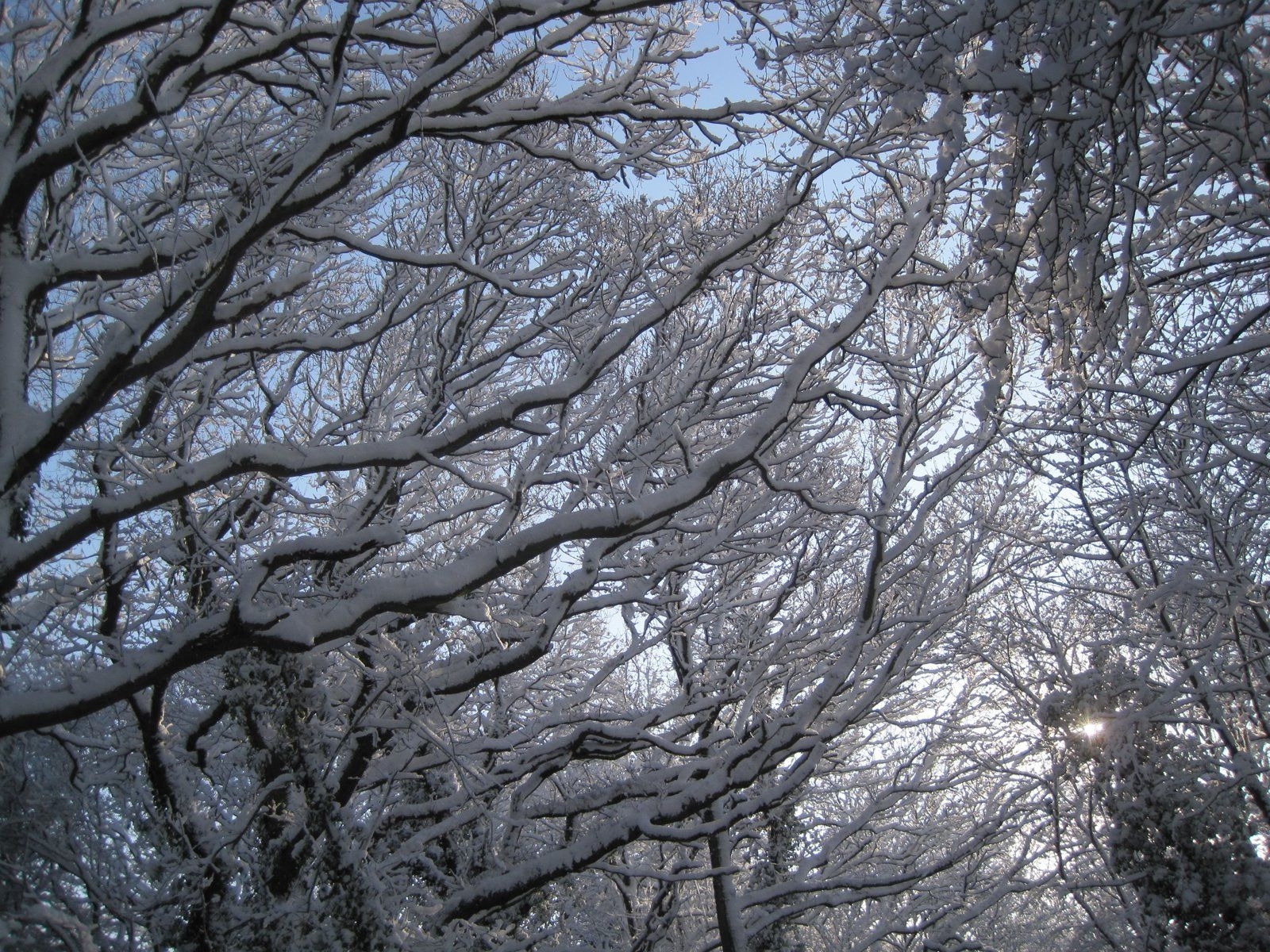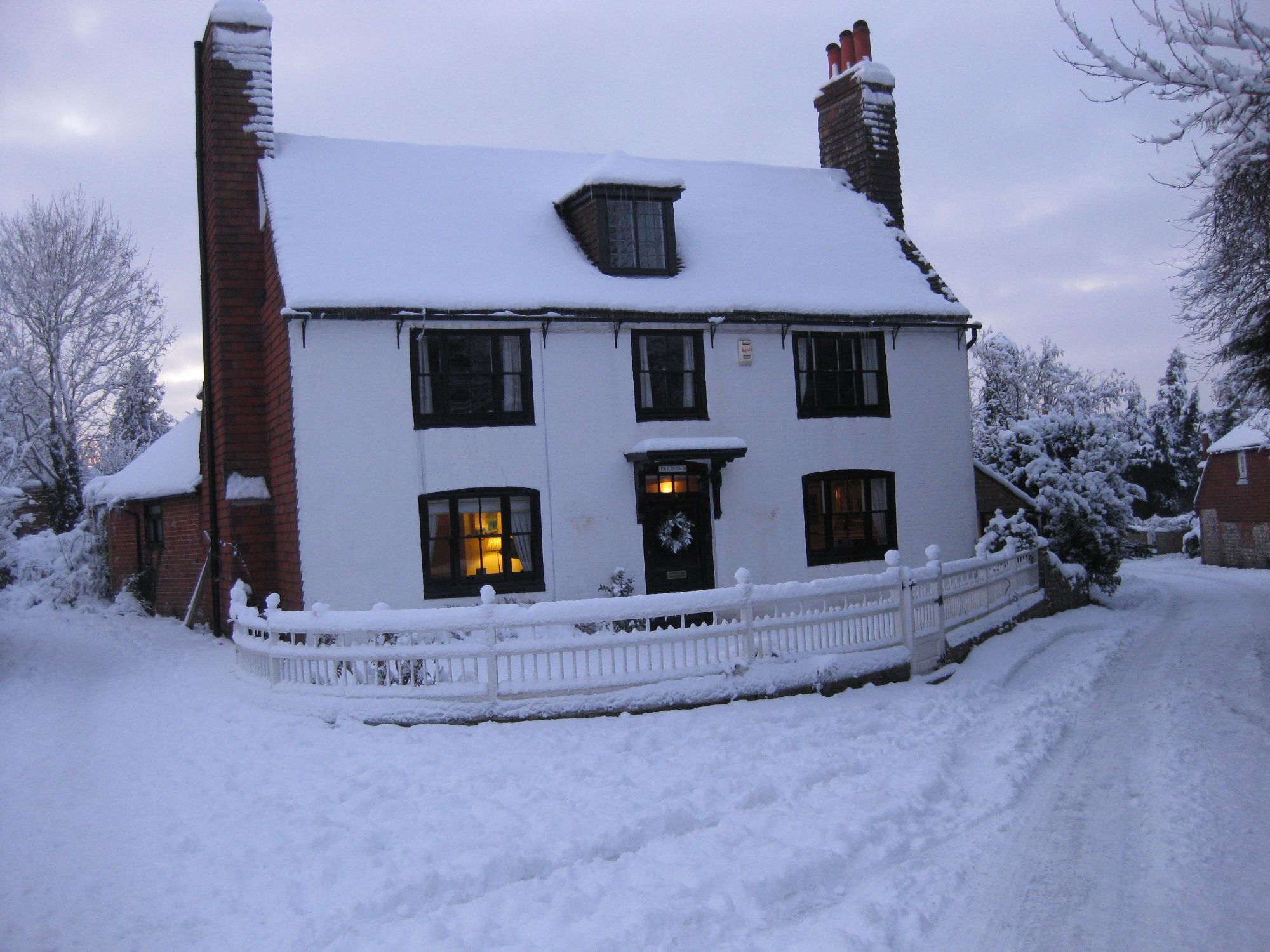 "Christmas Eve all children went to bed early and you would pin a long stocking up to the fireplace or somewhere in the house. Christmas morning when you woke up naturally you kids would look around. Sometimes it would be put… Father Christmas he'd put it on the bed rail or he might put it somewhere else in the room. If it wasn't there you'd be disappointed thinking he hadn't turned up and look around until you found it. You'd be so overjoyed when you found it hanging on the doorknob or something. Well, it would be one of your stockings, we used to have long stockings as kids and you'd get the longest one you could find. I n the toe, nearly always would be a piece of coal, for luck. There would be a few nuts, apple and orange and if you were lucky two, but mainly one, brand new penny, a few sweets, a couple of magazines ... "
Frank Goddard (1912 - 2002)