St Margaret's Church: a History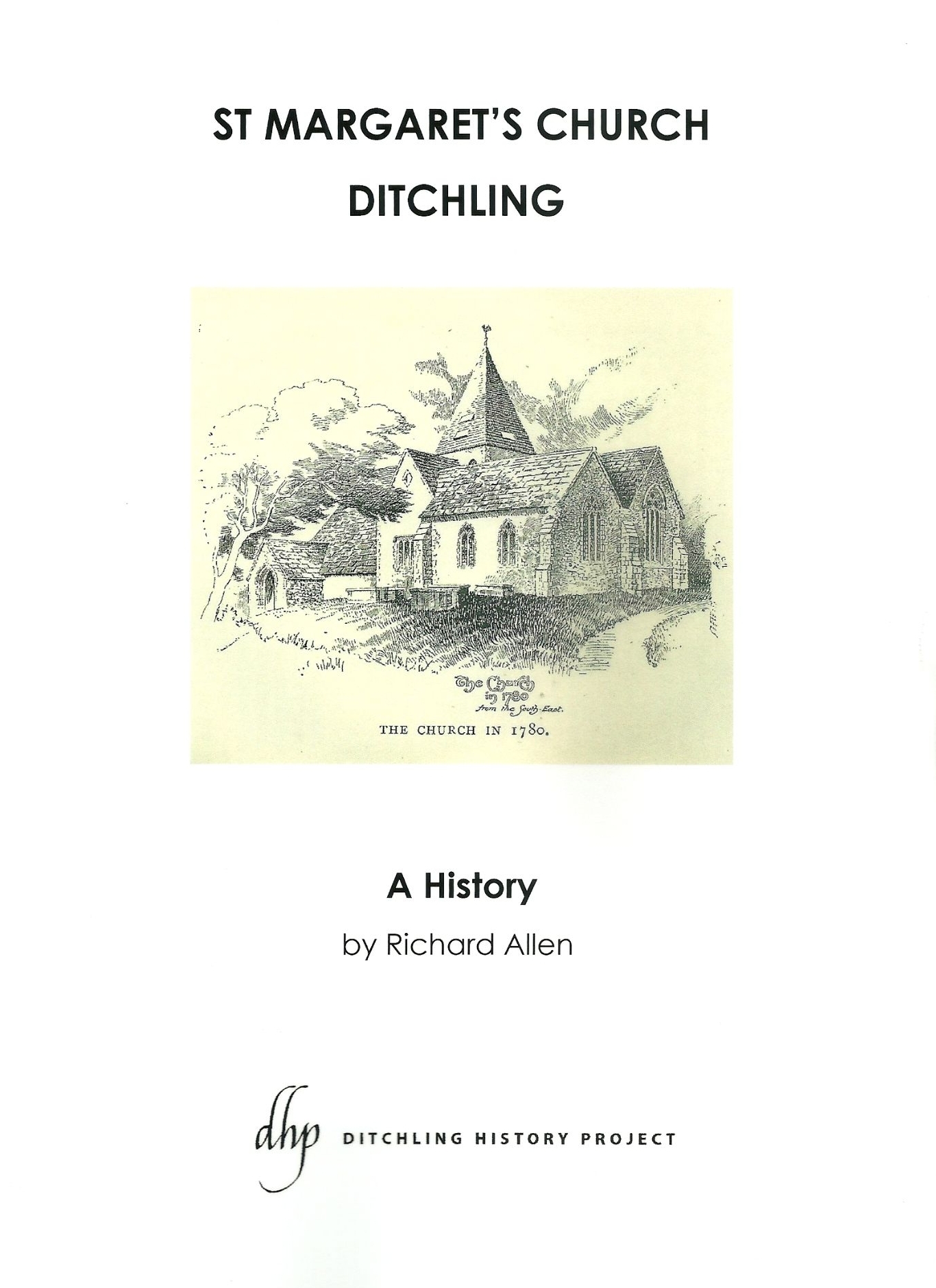 Ditchling History Project is pleased to announce a new publication, 'St Margaret's Church Ditchling, a History' by Richard Allen.

Richard was, until he recently moved away, both a member of our Project and a Lay Reader at the Church. We were delighted to have the opportunity to see him again at the launch of his book in July and to add his book to our other publications. The book draws together all his research conducted over many years and presents the first really thorough social history of St Margaret's. Rather than being an architectural study of the building its aim is to suggest how it must have been to be in the congregation of the church through the ages.

All profits from the sale of the book will go to the Church and copies can be obtained from the Parish Office, either by e-mail: [email protected] or by phone : 01273 843165 – Tuesday to Thursday 9.30 – 12 noon.
The book which is illustrated throughout costs £12.50 plus £3.00 post and packing.