Our War Stories - Kenneth and Allan Barclay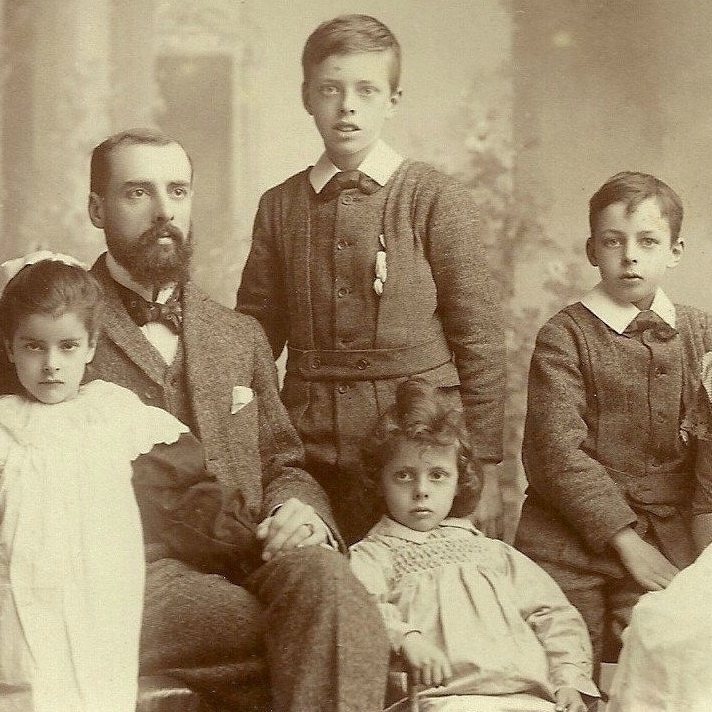 The Barclay Family
(l to r) Bessie, Henry, Allen, Warren (seated), Kenneth, Mary, Cuthbert
The Barclay family lost two of their sons in World War I. Their second eldest son, Kenneth, was killed in the first months of the war on 12 November 1914 at the first Battle of Ypres. His brother Allen died a few months later on 24 April 1915. A brother officer wrote to Allen's parents to explain that their son, a mining specialist, had been killed instantly when the Germans exploded a mine under his tunnel. It had been too dangerous to extract Allen's body for burial, but the officer included a map showing its position in a fruit orchard, near a shrine, to the east of Givenchy, France.
Warren won the Military Cross 'for conspicuous gallantry and devotion to duty as battalion intelligence officer.'
The youngest son, Cuthbert, was commissioned into the Royal Field Artillery in 1917 and also survived the war.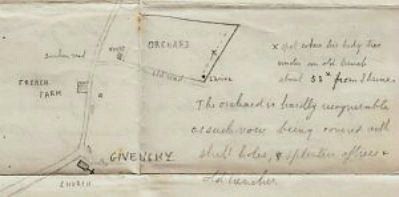 Map showing where Allen's body lay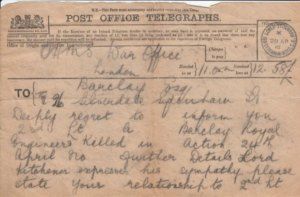 Telegram informing the Family of Allen's death
More histories like the story of Kenneth and Allan Barclay can be found in 'Our War Stories'. This publication commemorates the Centenary of the Start of the First World War and draws together stories contributed by people from our community. Family memories, letters, photographs, diaries and official documents tell of the experiences of soldiers, sailors, nurses and airmen and also of the families and loved ones they left behind.
Alongside the personal stories, information is included on Ditchling's artists, the Home Front and the men who are remembered on the village War Memorial. Running through this diverse collection is a shared will to give everything to the cause. For many this meant the ultimate sacrifice of their lives, leaving behind grieving families and friends while those who survived were changed by the war and returned home to find their country too was changed.

This publication is a tribute to those who gave their lives and to a tragic but steadfast generation. We hope it will allow the reader time to reflect on the stories told of a conflict that was hoped would would put an end to all wars.

A4 book: pages, colour illustrations

Cost: £12.00 plus p & p