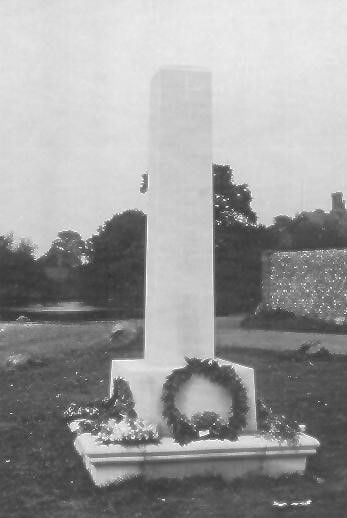 Like every other parish in the country, Ditchling saw young men go to fight in the First World War. Most were born in village and attended the village school, perhaps joined the newly formed Boy Scout movement, sung in the church choir or played in the village football or cricket teams. Brothers enlisted together, with some village families losing more than one son. These men were part of the village community working on the land, at the local brickworks, or in village gardens and shops. The letters they sent home provide often quite eloquent first hand accounts of ordinary men thrust into extraordinary and often unimaginable circumstances. The village must often have been in their thoughts and it was to Ditchling they hoped to return from the battlefields of the Western Front, Gallipoli and Palestine.
The Ditchling War Memorial Committee, appointed by the Parish Council in May 1919, decided on a simple stone memorial with the names of the fallen inscribed. The site chosen was known as Pond Green: 'The triangular plot of grass at the western entrance to Ditchling, near the pond, where the stone will stand finely with the Church rising behind.'
On 21st August 1920 at 4.30pm the memorial was unveiled by Colonel Frederick Attree whose son Captain Francis Attree was killed at Ypres in May 1915. The Scouts formed two columns at the side of the memorial while Ditchling Fire Brigade paraded at the front of the procession. Colonel Attree spoke of the debt owed to those who gave their lives: 'What we owe to those whose names are commemorated on the monument, and others like them, could not and should not be forgotten. They gave their lives in protecting this happy land from the unspeakable horrors of war. It is therefore fitting and appropriate that their names should be held in perpetual remembrance.'
Wreaths of laurel and bay leaves and flowers were placed around the base of the column and it was noted that a ray of sunshine fell upon the column for a moment, immediately after the unveiling. The memorial was not quite finished that afternoon as there was still to be carved around the base the verse from St John's Gospel:
'Greater love hath no man than this, that a man lay down his life for his friends.'
The memorial was designed by Eric Gill while the work to shape the stone and inscribe the letters was carried out by Joseph Cribb.
Twenty men from Ditchling lost their lives in the 'war to end all wars' but in 1946 a further thirteen names of those who died in the Second World War were carved on the village War Memorial. In carrying out research on those killed in the Second World War it was possible to contact family members, some still living locally, who were able to provide background information, documents and photographs. The results of this research - on all thirty three men named on the War Memorial - is contained in the DHP publication 'For the Fallen', available from our shop and short extracts are given below.
WE WILL REMEMBER ... THE GREAT WAR
Captain Francis Attree, Suffolk Regiment, May 8th 1915
Private Charles Blake, Royal Sussex Regiment, September 2nd 1918
Private George Brown, Royal Sussex Regiment, June 1st 1916
Private Edward Cherriman, Royal Sussex Regiment, July 26th 1915
Private Sidney Elsworth, Royal East Kent (The Buffs), September 23rd 1918
Sgt William G. Foster, Royal Air Force, October 26th 1918
Private William Green, Middlesex Regiment, November 24th 1917
Private George Harbour, Royal Sussex Regiment, April 1st 1918
Private Thomas Harbour, Royal Sussex Regiment, March 4th 1916
Private George Harwood, Grenadier Guards, October 6th 1918
Lance Sgt Robert Horney, Royal Sussex Regiment, April 6th 1918
Gunner Frederick Leaney, Royal Garrison Artillery, June 17th 1917
Private Alfred Mears, Royal Warwickshire Rgt., October 4th 1917
Lance Cpl Arthur Mears, Coldstream Guards, September 11th 1917
Lance Cpl Frederick Merrit, Royal Fusiliers, July 23rd 1916
Private Charles Pratt, Royal Sussex Regiment, September 25th 1915
Signaller Frank Skilton, Royal Sussex Regiment, September 11th 1915
Trooper Frederick Tingley, Royal Dragoon Guards, November 6th 1914
Private George Tingley, Royal Sussex Regiment, July 7th 1916
Lance Cpl Charles Waller, Royal Sussex Regiment, July 7th 1916
WE WILL REMEMBER ... WORLD WAR II
Sapper William 'Tommy' Burt, Royal Engineers, June 10th 1944
Flight Lt Thomas Carson, RAF Volunteer Reserve, January 25th 1943
Sgt James Cottingham, RAF Volunteer Reserve, August 15th 1941
Sgt Ronald Evans, Royal Air Force, February 3rd 1943
Private Cecil Faulkner, Pioneer Corps, February 7th 1946
Flying Officer Henry Emden, Royal Air Force, September 4th 1939
Sgt Harry Legg, RAF Volunteer Reserve, October 13th 1941
Able Seaman Frederick Noakes, Royal Navy, March 26th 1942
Captain William Sherrard, Royal Artillery, February 14th 1942
Flight Lt Richard Stevens, RAF Volunteer Reserve, December 15th 1941
Private William Weaver, Leicestershire Regiment, February 28th 1943
Captain Herbert Shove, Royal Navy, December 5th 1943
Lieutenant Reginald 'Tony' Smith, RN Volunteer Reserve , April 28th 1944
Pen Portraits of the Twenty Men who died in The Great War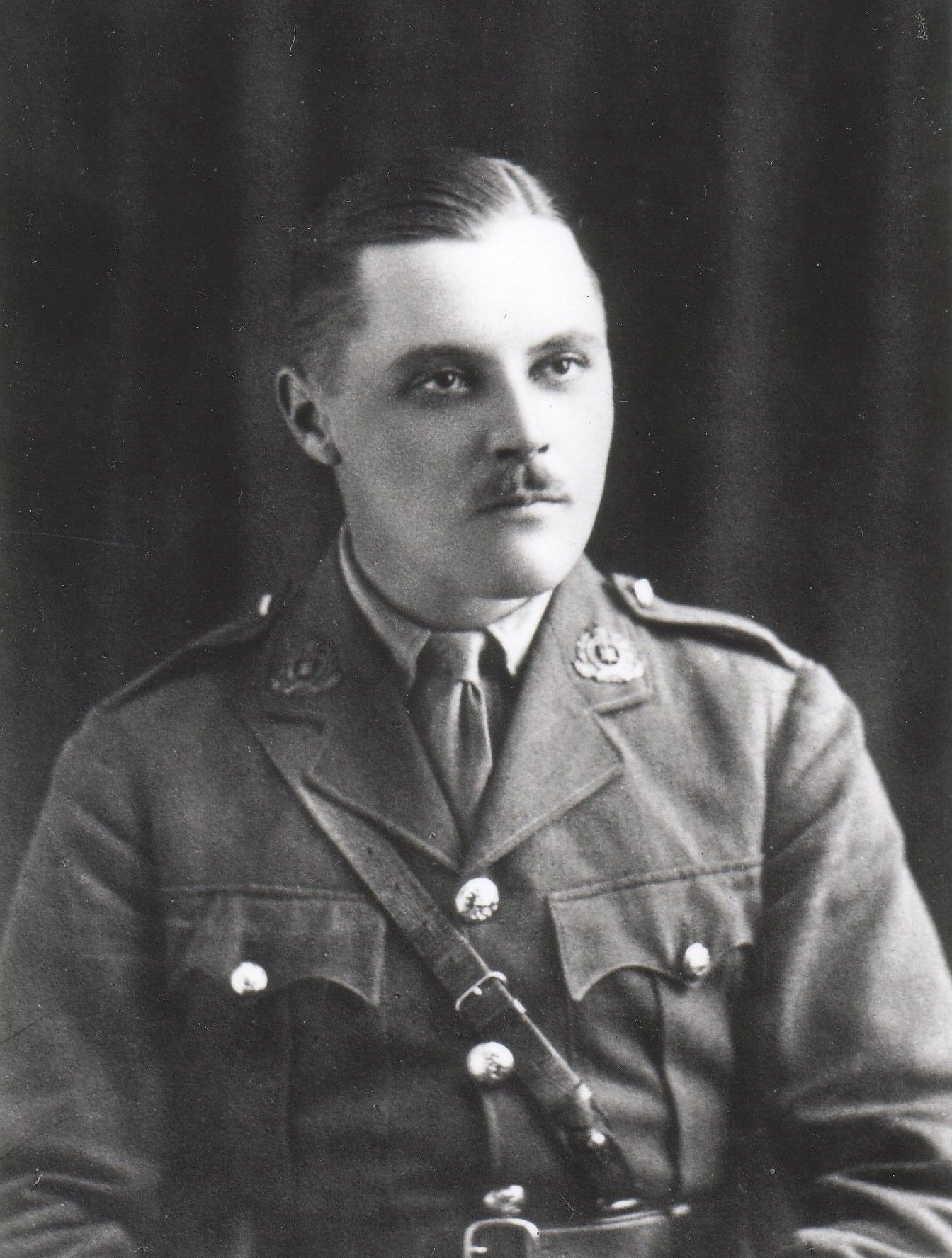 Captain Francis Attree 2nd Battalion Suffolk Regiment Killed in action May 8th 1915
Francis Attree was born in 1888 into a long established Ditchling family. He was a pupil at Eastfield House School in Lewes Road until, destined for a military career, he was sent to Cheltenham College and Sandhurst. Francis joined the Suffolk Regiment as 2nd Lieutenant in 1909. His interests were recorded as motoring, flying as an observer and acting. While stationed in Bury St Edmunds in May 1914 he took the part of the Duke of Alasia in the local Operatic Society's production, 'The King of Cadonia'. A year later, now promoted to Captain, he was killed in action at Frezenberg Ridge during the Second Battle of Ypres. The Suffolk Regimental Gazette records: 'Captain Attree was wounded whilst rallying his men with great gallantry. His Company Sergeant-Major wrote: 'A thorough officer and gentleman every bit of him, and one who was well loved by all of the regiment.'
Captain Attree has no known grave and his name is recorded on the Menin Gate Memorial to the Missing in Ypres, in the Memorial Cloister at Cheltenham College and in the Chancel of St Margaret's Church.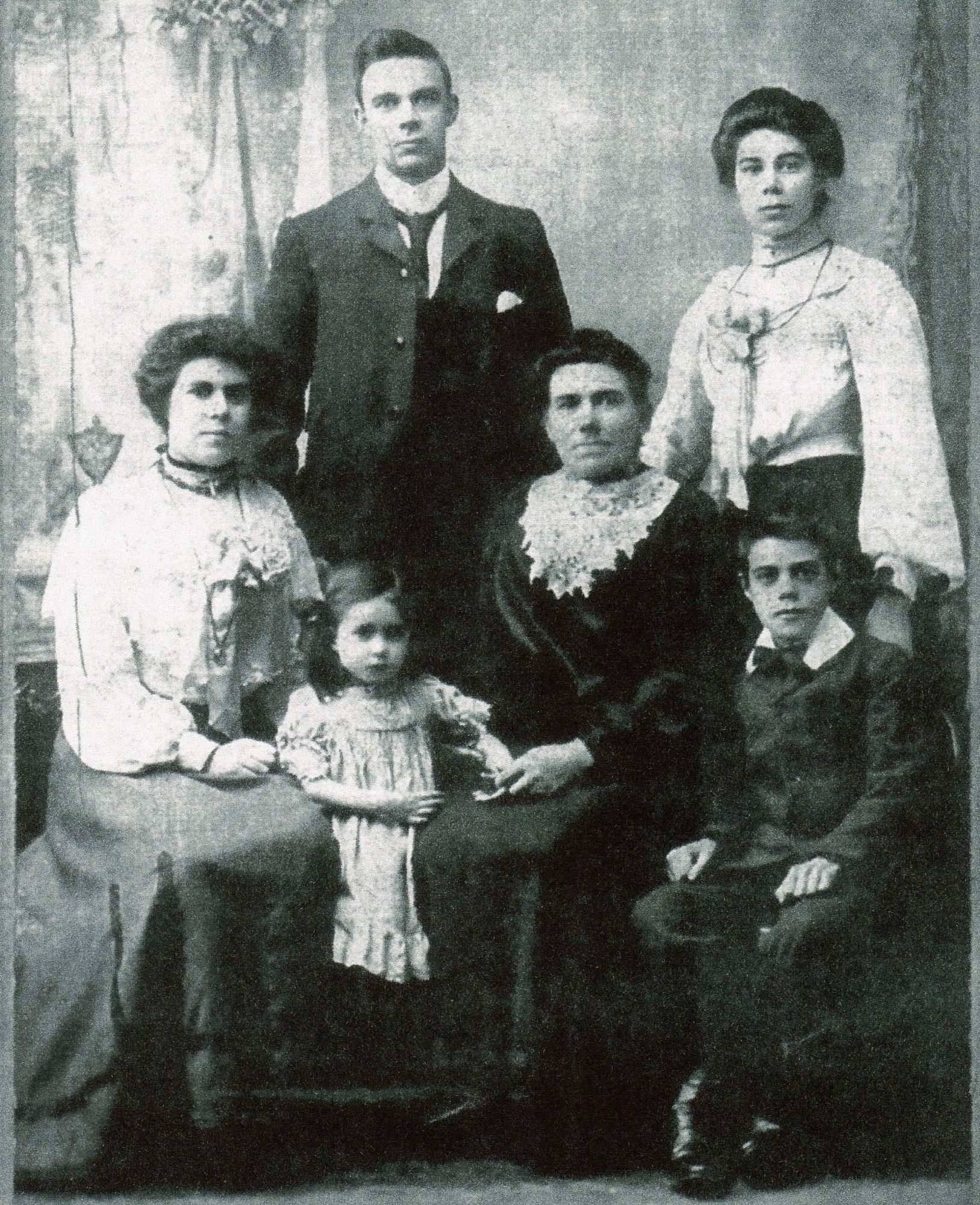 Private Charles Arthur Blake 315492 16th Battalion Royal Sussex Regiment Killed in action 2nd September 1918
Charles (seated in front right of photograph) was born in Essex, but when he was eight years old his newly widowed mother brought her family back to Ditchling Common where they lived at Pollards Farm. Their neighbours, the Leaneys, were cousins on his mother's side. Described as a 'farmer's pupil' in the census of 1911, Charles enlisted at the Drill Hall, Hurstpierpoint into the 8th Battalion Royal Sussex Regiment in 1914, aged 21. He transferred at some time to the 16th Battalion which served in Egypt and Palestine before moving to the Western Front. The 16th Battalion was in support of the line north-west of Peronne, in the Somme region, on September 2nd 1918 when they came under heavy shell–fire while crossing the Canal du Nord. Battalion records for that day show officers wounded 3, other ranks killed 12 and wounded 35.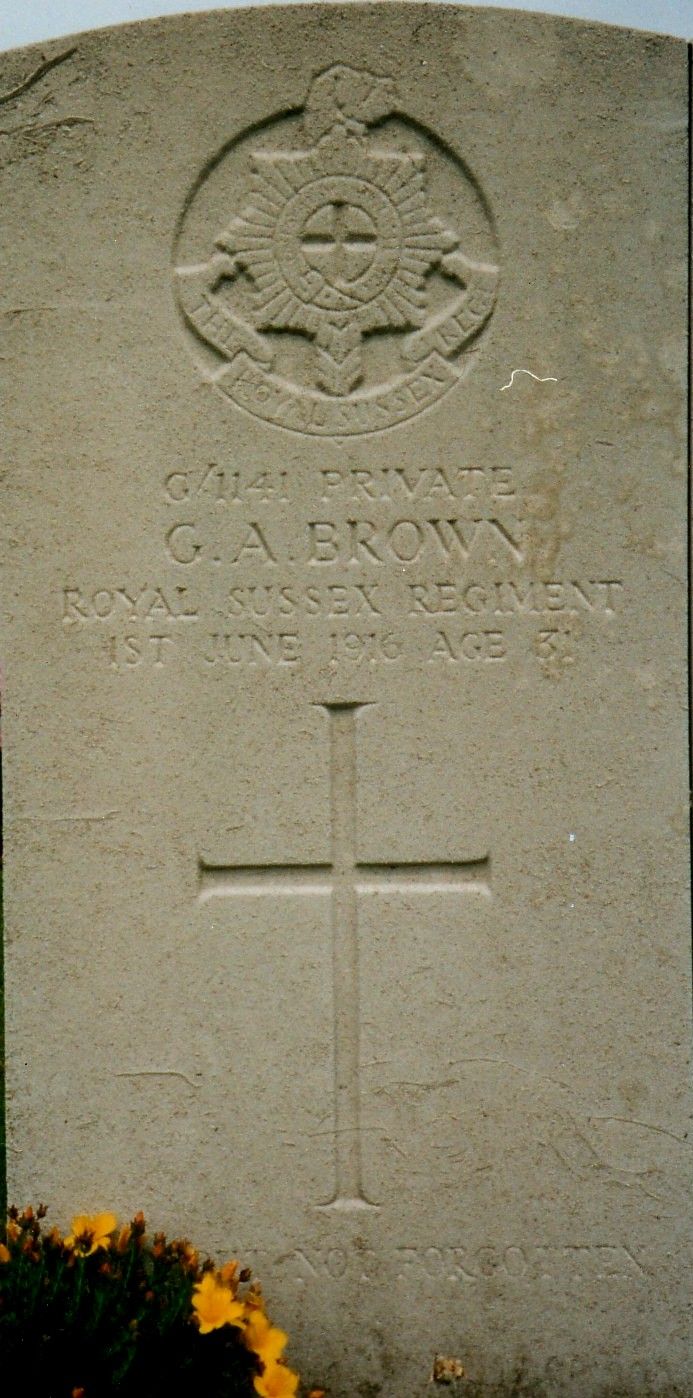 Private George Allen Brown G/1141 2nd Battalion Royal Sussex Regiment Killed in action 1st June 1916
George Brown was born in Barcombe, the son of a carpenter. He came to Ditchling where he was employed as a builder's labourer lodging in North Road and later in the Twitten. George was among the first from the village to enlist in September 1914, perhaps following the recruiting meeting held on Pond Green in August. He joined the 2nd Battalion Royal Sussex Regiment. In May 1916 the 2nd Battalion had been behind the lines but on May 19th moved up to North Maroc where battalion headquarters were set up in cellars. The entry in the battalion diary for May 30th records a shell bursting in the transport lines and killing six horses. The same day 14 'other ranks' went to England on leave but George was not among them. According to the local newspaper report he was wounded on June 1st and killed when the stretcher bearers carrying him from the battle came under fire. The Mid Sussex Times, June 20th, 1916 reported: 'Information has been received of the death of another Ditchling resident in the person of George Brown of the Royal Sussex Regiment. From a private letter it seems that he had been wounded and was being carried from the field when a shell destroyed the whole party.' He is burried in the Maroc British Cemetry about 15 kilometres east of Bethune.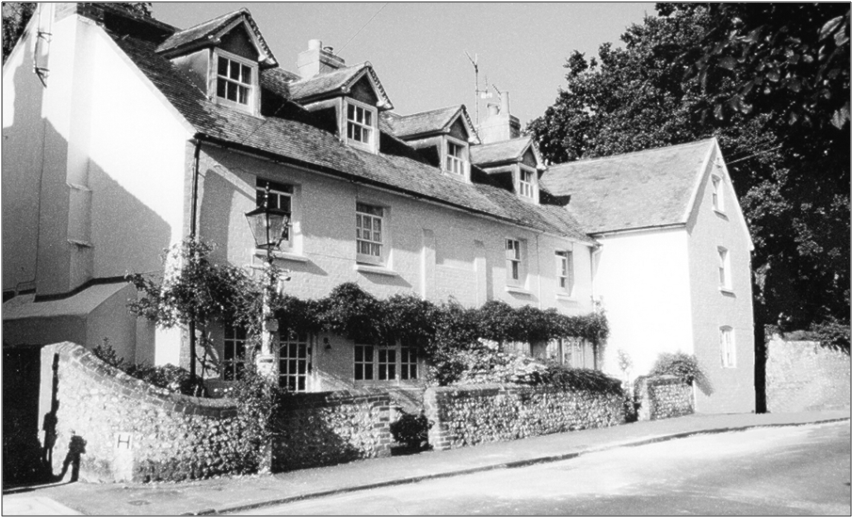 Private Edward Joseph Cherriman 213 7th Battalion Royal Sussex Regiment Killed in action 26th July 1915
Prior to enlisting, Edward Cherriman was a gardener living at School Cottages in East End Lane. With several other Ditchling men, he joined D Company the 7th Battalion of the Royal Sussex Regiment and after a period of training, left Southampton for Le Havre. The battalion diary records that on July 25th 1915, D Company arranged new observation and sniper posts overlooking the enemy trenches in the Houplines region. After weeks of waiting in reserve an attack was made on July 26th. There were only two casualties that day and it is almost certain that Edward Cherriman was one of these men. He is buried in Houplines Cemetery, two kilometres east of Armentières. The Mid Sussex Times of August 3rd, 1915 reported: 'It is with regret that we announce the first local casualty in the ranks of the 7th (service) battalion of the Royal Sussex Regiment. On 26th July Private E.J. Cherriman of Ditchling No 213 belonging to D Company was killed in action "somewhere in France".'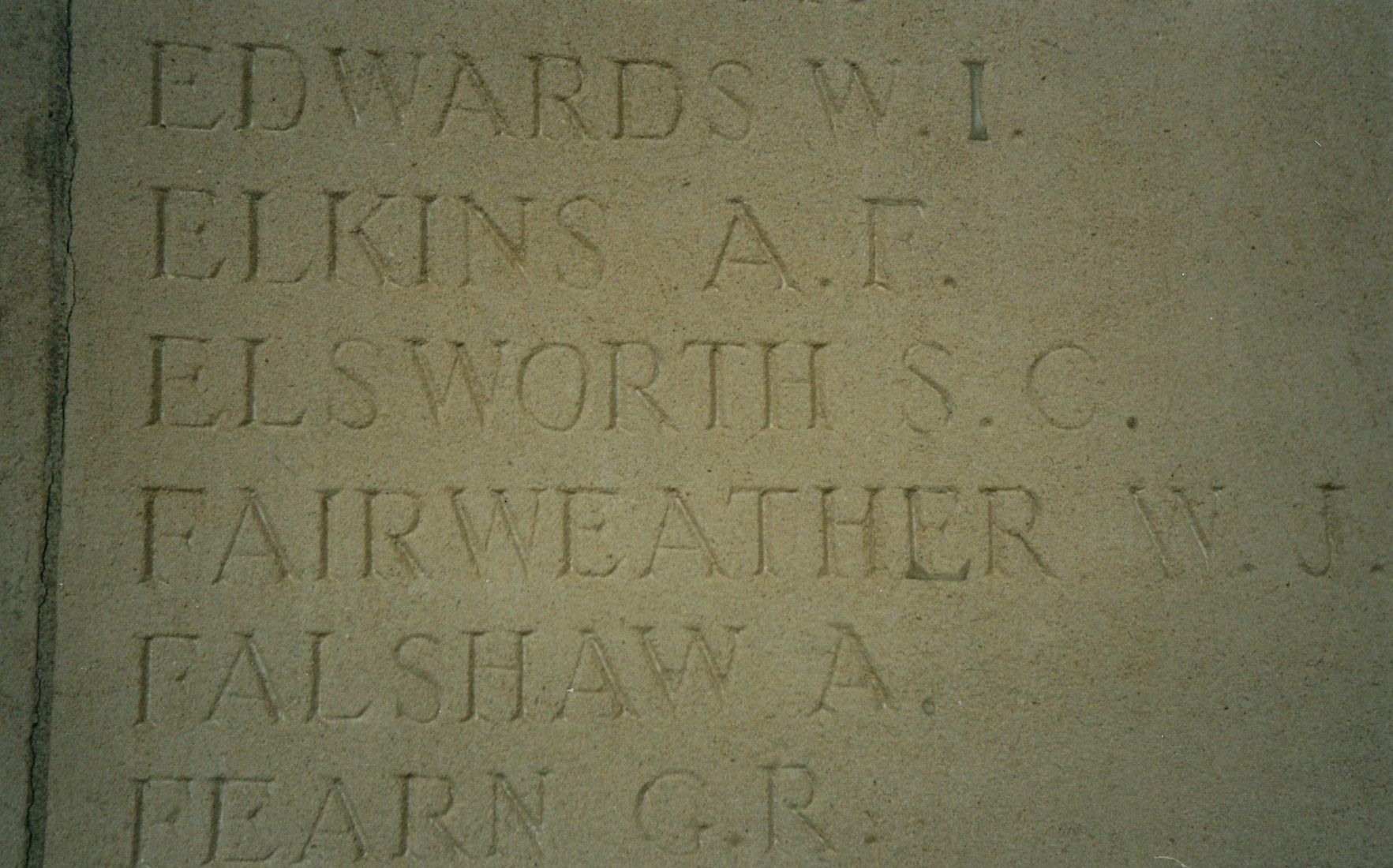 Private Sidney Charles Elsworth G/26001 10th Battalion Royal East Kent (The Buffs) Killed in action 23rd September 1918
Sidney Elsworth was born in Devizes, Wiltshire, but by 1911 his family were living at East End Dairy in East End Lane, Ditching. Aged 18, Sidney who was an under-cowman, was called up to active service in 1916. John Turner, the bailiff for East End and North End farms, applied for an exemption for him but only a temporary exemption was allowed to enable him to help bring in the harvest. John Turner was directed to find workers who were ineligible for service. Ultimately Sidney had to go to war. He enlisted at Brighton into the 10th Battalion Royal East Kent Regiment (The Buffs). Sydney was killed in action on September 23rd 1918 as the Allied forces pushed forward in the final advance before the Armstice was declared on 11th November. His name is on the Vis-en-Artois Memorial Panel 3, one of 9,000 men that were killed between the Somme and Loos in the closing stages of the war.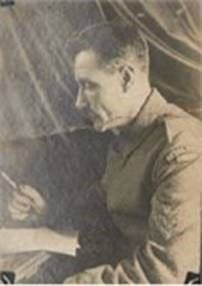 Sergeant William George Foster 93772 4th Squadron Royal Air Force Died accidentally 26th October 1918
William's father was a Hove photographer and before the war he too earned his living with his camera. He enlisted in October 1914 joining the 8th (Pioneer) Battalion, Royal Sussex Regiment. William wrote descriptive letters to his wife living in The Twitten, Ditchling. In 1916 he described the new ammunition being used: 'One we have is a perfect devil. We heard a new sound behind us and saw going over to the enemy trenches what appeared to be a rolling pin or a big cigar and then head on explosions and saw heaps of dirt going up in the region of the German lines. It was a new trench guns effort. It was a marvel. ' From the Pioneer Battalion William transferred to the Royal Air Force as a Sergeant Mechanic in reconnaissance work and less than a month before the armistice he was killed following an accidental discharge of a weapon. William's grave is in Bois Grenadier Cemetery 3 miles south of Armentières in France.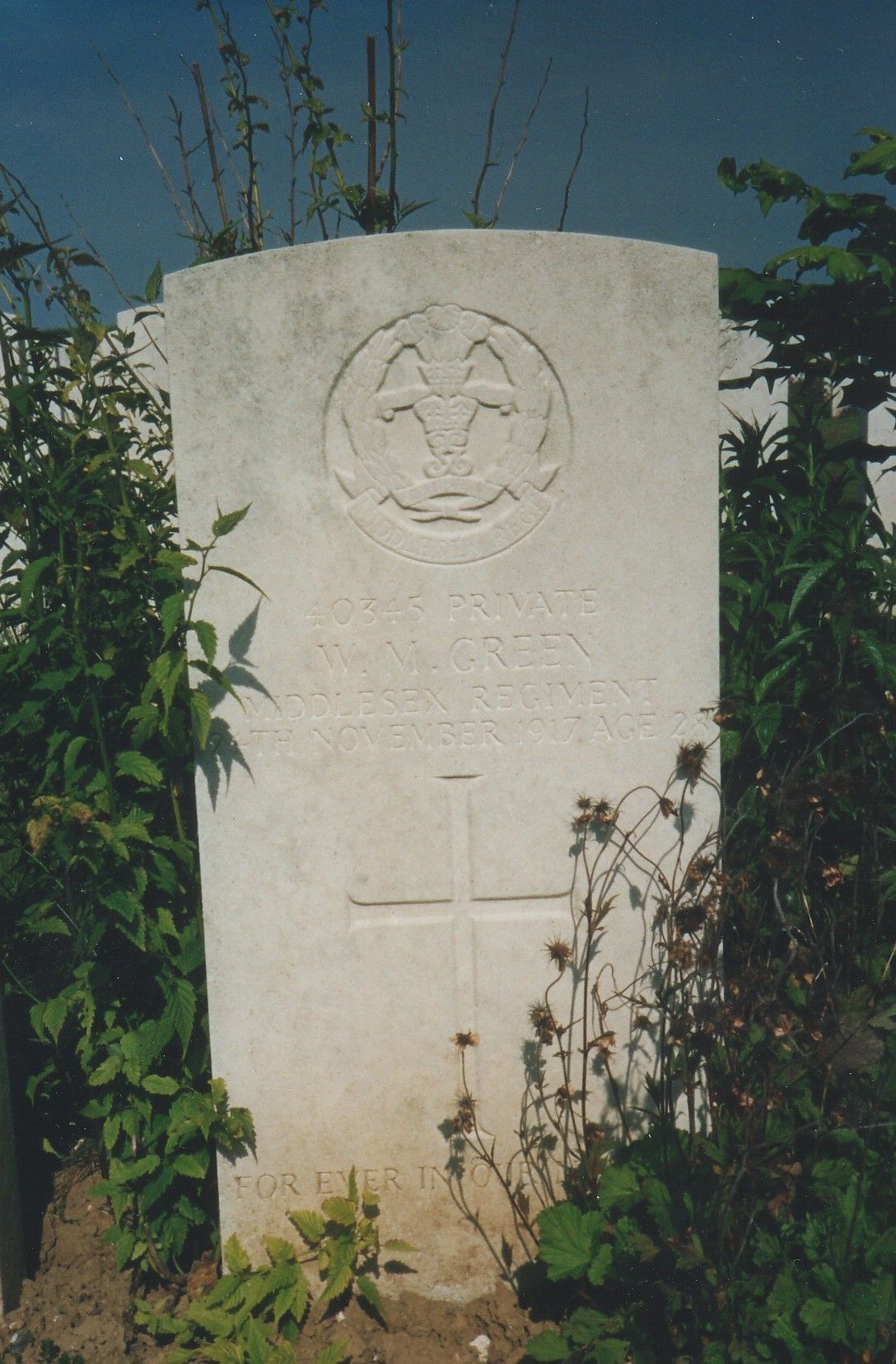 Private William Green 40345 21st Battalion Middlesex Regiment Died of wounds 24th November 1917
William, the son of Alfred and Mary Green, was christened at St Margaret's Church on 1st July 1888. He married Florence Hemsley in 1912 and his daughter Edna was born in the following year. William joined the 3rd Royal Sussex Regiment on 1st September 1914. He was 26 years old and had previously been working as a hotel porter in Brighton. Just one month later, having suffered a serious deterioration in his eyesight, he was discharged on the grounds that he was 'not likely to become an efficient soldier' – he was blind in one eye. Despite his condition, and with the ongoing demand for men to join the forces, he was called up again and in May 1916 went out to France with the 21st Duke of Cambridge Battalion, the Middlesex Regiment. He died from wounds in November 1917 leaving his young wife Florence Alice and their five year old child. His grave is in Rocquigny-Equancourt Cemetery north of Peronne.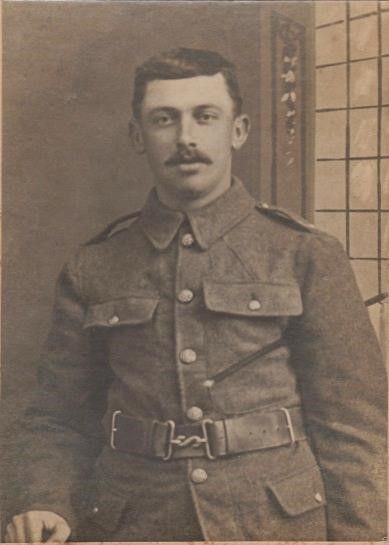 Private George Albert Richard Harbour G/2683 8th Battalion Royal Sussex Regiment Died of pneumonia 1st April 1918
George Harbour had spent nearly three years at the Front enduring both the fighting and the often appalling conditions of trench living. He died on 1st April 1918, not of wounds, but of pneumonia. George was the third son of Annie and Thomas Harbour of Forge Cottage, East End Lane and brother of Thomas who was killed early in 1916. In a letter to his mother, dated March 1918, he wrote: 'Dear Mother, Just a few lines hoping this will find you in the best of health as I am at present. I received the paper safely the other day and pleased to hear you are all keeping well . I had a letter from Char the other day. Well I suppose you are all busy gardening now we are having some nice weather now only it is rather cold first thing mornings. I should like to be home now along with dad helping him to do his garden. I have been back from leave six months now it seems like 100 years. Well Dear mother must close now give my love to dad Bessie Annie and Elsie from your loving son George.'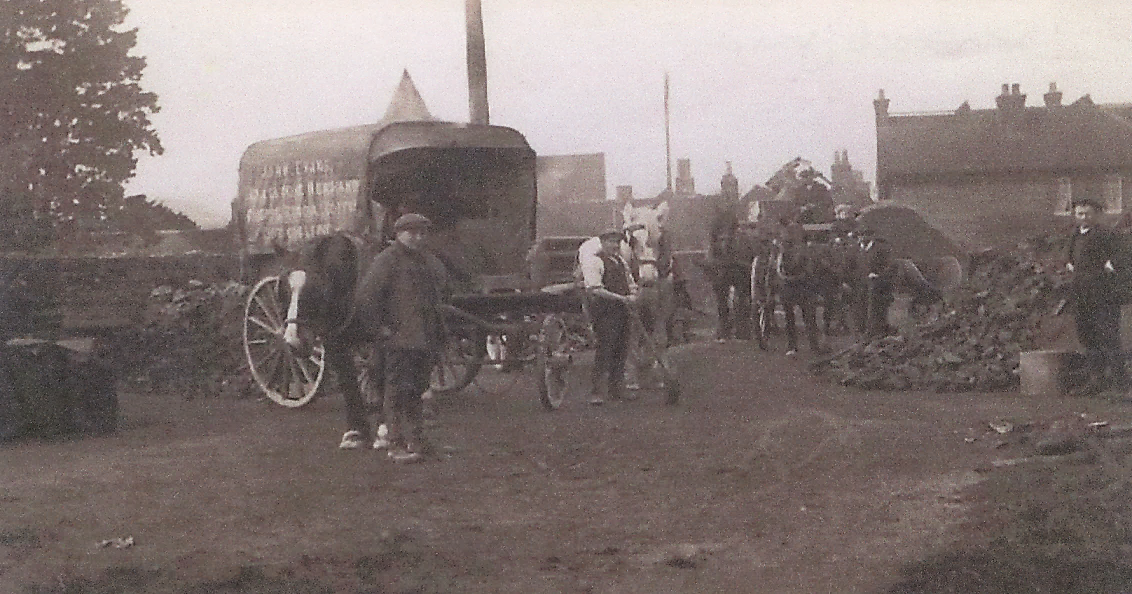 Private Thomas Harbour G/635 7th Battalion Royal Sussex Regiment Killed in action 4th March 1916
Prior to the war, Thomas Harbour (left foreground of picture) worked in Mr Evans' coalyard which stood at the rear of the Sandrock Inn. It is said that pressure from his customers forced Mr Evans to dismiss Thomas so that he could enlist, even though Mrs Harbour had told her sons to wait until they were called up. On 4th March 1916, Thomas Harbour was killed under heavy enemy bombardment. The Regimental diary records:
'On 3rd/4th March 3 officers were killed and 6 wounded, Rank and file 22 killed, 5 died of wounds 131 wounded, 2 missing'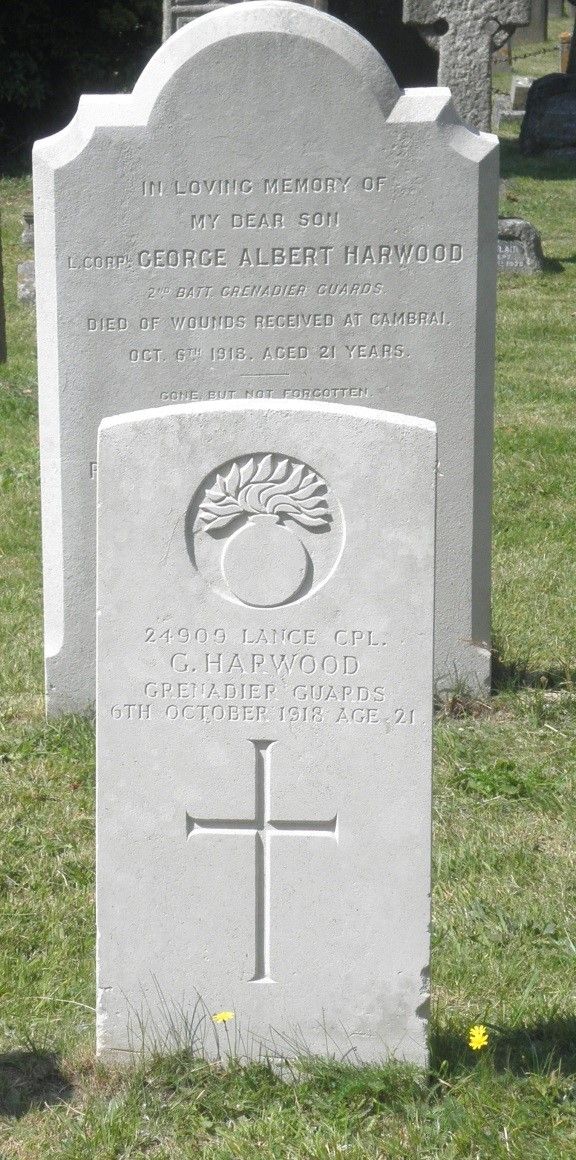 Lance Corporal George Albert Harwood 2nd Battalion Grenadier Guards Died of wounds 6th October 1918
George Harwood was wounded at the Battle of Cambrai in November 1917 when tanks were used to break through German defences. So great was the anticipation of success that throughout the country church bells rang, including those of St Margaret's Church. However the joy was short lived and British casualties numbered 43,000 - amongst them was George Harwood who died almost a year later on October 6th 1918 as a result of wounds received at Cambrai. He was 21 years old and is buried in St Margaret's Churchyard beside his mother Eliza, who died in 1916, and his father Richard who died in 1934.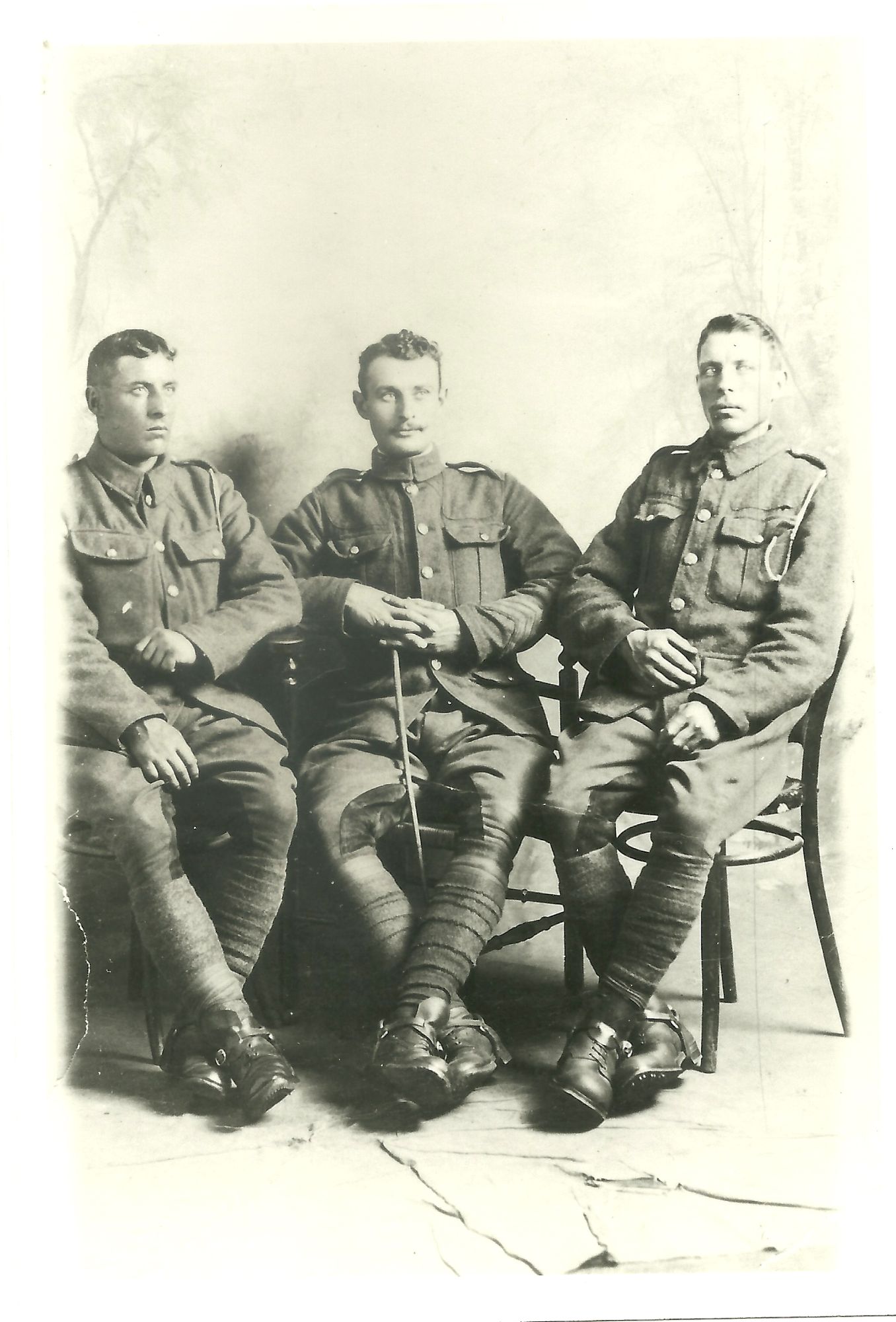 Lance-Sergeant Robert Horney G504 7th Battalion Royal Sussex Regiment Killed in action 6th April 1918
Robert was born in Ditchling in 1888. He is pictured in the centre of this photograph with two of his three older brothers. He also had five sisters. The family lived in Church Lane and Robert worked as a butcher's assistant. He joined the 7th Battalion, the Royal Sussex Regiment at the outbreak of war. He was twice wounded and in hospital before he was killed on the Somme battlefields in the spring of 1918.
Robert's name is on the Pozières Memorial to the Missing and he is named on a family memorial in St Margaret's Churchyard.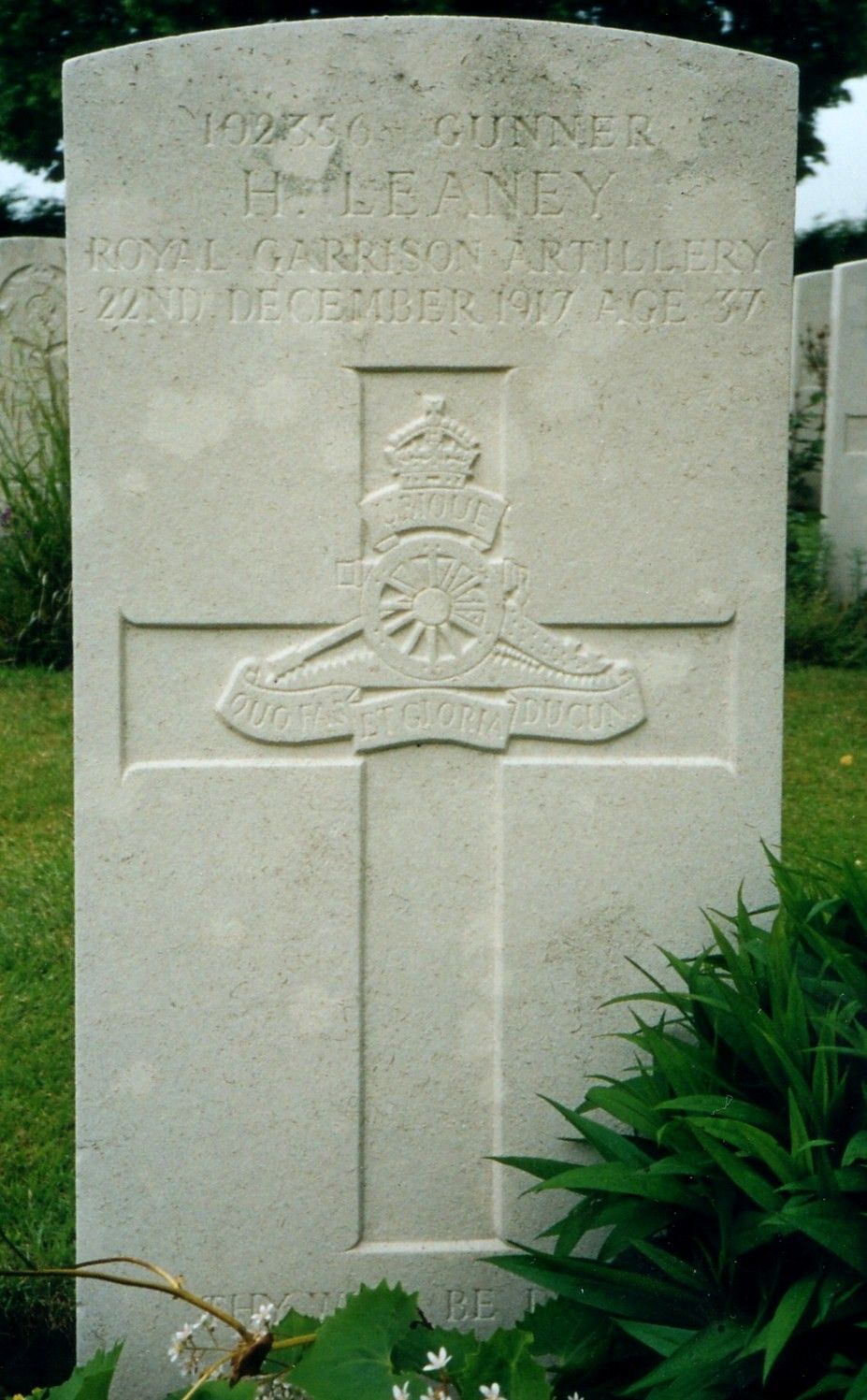 Gunner Fred Leaney 104673 230th Siege Battalion Royal Garrison Artillery Killed in action 17th June 1917 Driver Henry Leaney 102356 131st Heavy Battery Royal Garrison Artillery Died accidentally 21st December 1917
Martin and Eliza Leaney from Ditchling Common lost two of their sons within six months of each other. Fred was killed in June 1917 and is buried in a small cemetery at Athies, near Arras. His brother, Henry, was killed when he was accidentally kicked by a horse. He is buried in Achiet-le-Grand Communal Cemetery, to the south of Arras. Fred's name is on the war memorial in Ditchling while Henry is remembered on the memorials in Streat and Westmeston.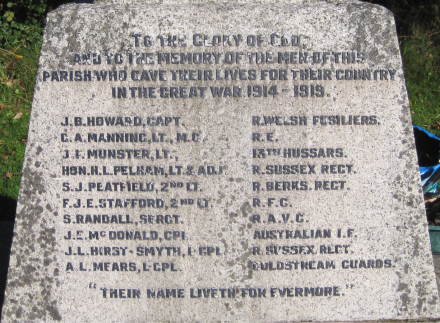 Lance Corporal Arthur Leslie Mears 3rd Battalion Coldstream Guards Killed in action 11th September 1917
Arthur was born on Christmas Day 1892 in Ditchling and lived with his four brothers and sister in City Cottages, Ditchling Common. Arthur became a gardener after leaving school. He enlisted in October 1914 and was sent to France in 1915. His younger brother Alfred also joined the army. In August 1917 Arthur came home on leave and spent time with his family. Only two weeks later he was dead, killed during the Battle of Passchendaele. The low-lying swampy ground on which the battle was fought became a deadly quagmire after incessant rain. At times the mud would suck men and horses in and it was impossible to pull them out and they were left to drown in the mud. The Mid Sussex Times reported on 9th October 1917: A Lieutenant writes: 'You are the mother of one of the best Englishmen that have ever lived. In his death, too, he was an Englishman, and what better epitaph could be given to anyone?'Less than a month later Arthur's parents were to receive the terrible news that Alfred had been killed fighting in the same battle. Arthur is commemorated at Tyne Cot Memorial to the Missing that was erected to commemorate those who died but who have no known grave and also on Keymer War Memorial. His brother Alfred is remembered on Ditchling War Memorial.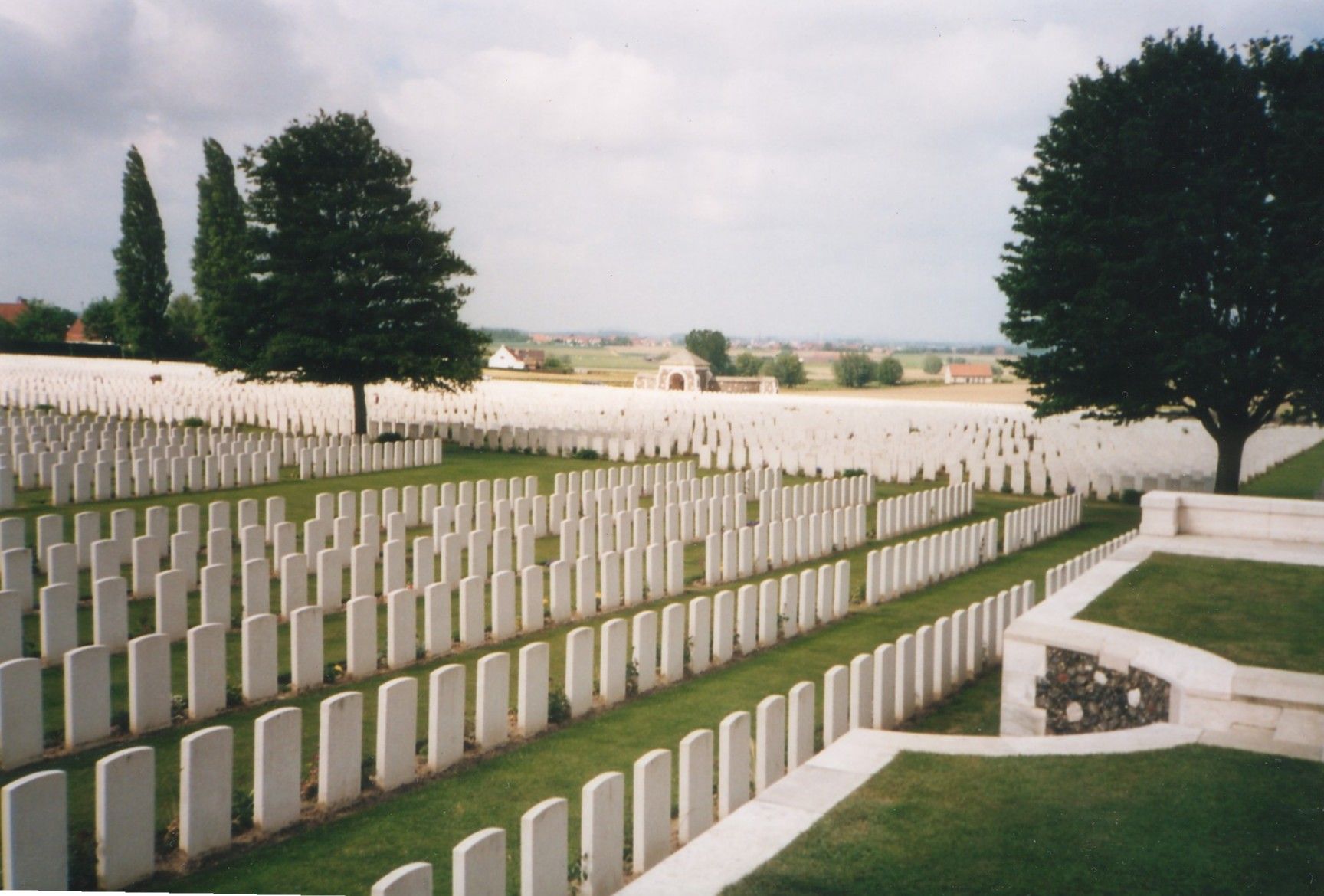 Private Alfred Mears 29874 1st/6th Battalion Royal Warwickshire Regiment Killed in action 4th October 1917
Alfred was the youngest son of Alfred and Lucy Mears of City Cottages, Ditchling Common, where Alfred worked as a cowman. He and his brother Arthur were killed within weeks of one another in the autumn of 1917 during the 3rd Battle of Ypres, known as Passchendaele. Alfred was just 19. It was several weeks before news of Alfred's death reached the family. On November 16th 1917 the Sussex Express printed the following: 'Killed in Action - Following up the death of their son Arthur killed in action on September 11th Mr and Mrs A Mears of City Cottages, Ditchling Common have now received official news that their third son Alfred Mears of the Royal Warwickshire Regiment was killed in action on October 4th. He reached France the day after his brother was killed.' His officer wrote in sympathy: 'What a terrible war it is for your household, to think that you have given two sons in the past few weeks. The boy that I am writing about I knew personally, and I must say that he was a good and brave soldier.'
Alfred is buried at Tyne Cot Cemetery where Arthur's name is on the Memorial to the Missing. Tyne Cot is the largest Commonwealth War Graves cemetery in the world with over 11,900 graves. An additional 35,000 names are on the Memorial to the Missing.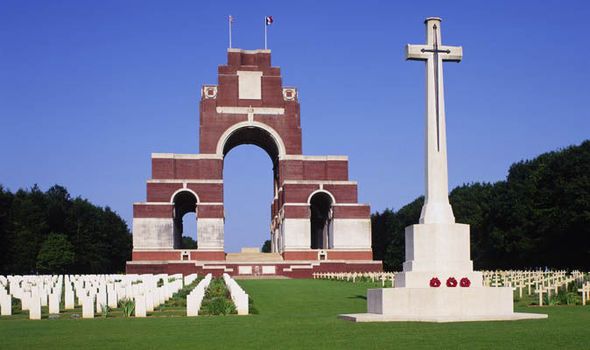 Lance Corporal Frederick Merritt 25319 8th Battalion Royal Fusiliers Killed in action 23rd July 1916
Frederick Merritt was born in Ditchling. In 1911 he was working as a farm labourer and living in Forge Cottage, East End Lane. He enlisted into the Royal Fusiliers in Putney and at that time lived in Roehampton. In July 1916 the Royal Fusiliers were on the Somme filling in the depleted ranks of the Royal Sussex Regiment. They moved to Mailley-Maillet in preparation for an attack on the village of Ovillers on July 24th however, the shelling during night of July 23rd was so heavy that the attack was cancelled. Frederick has no known grave and is named on the Thiepval Memorial. Also on the memorial are the names of Charles Waller from Ditchling, Samuel Bateup from Westmeston and Osborne Simmonds from Keymer. The imposing Memorial to the Missing of the Somme at Thiepval was designed by Sir Edward Lutyens and towers over the peaceful French countryside as a perpetual reminder of the many thousands of lives lost on the Somme.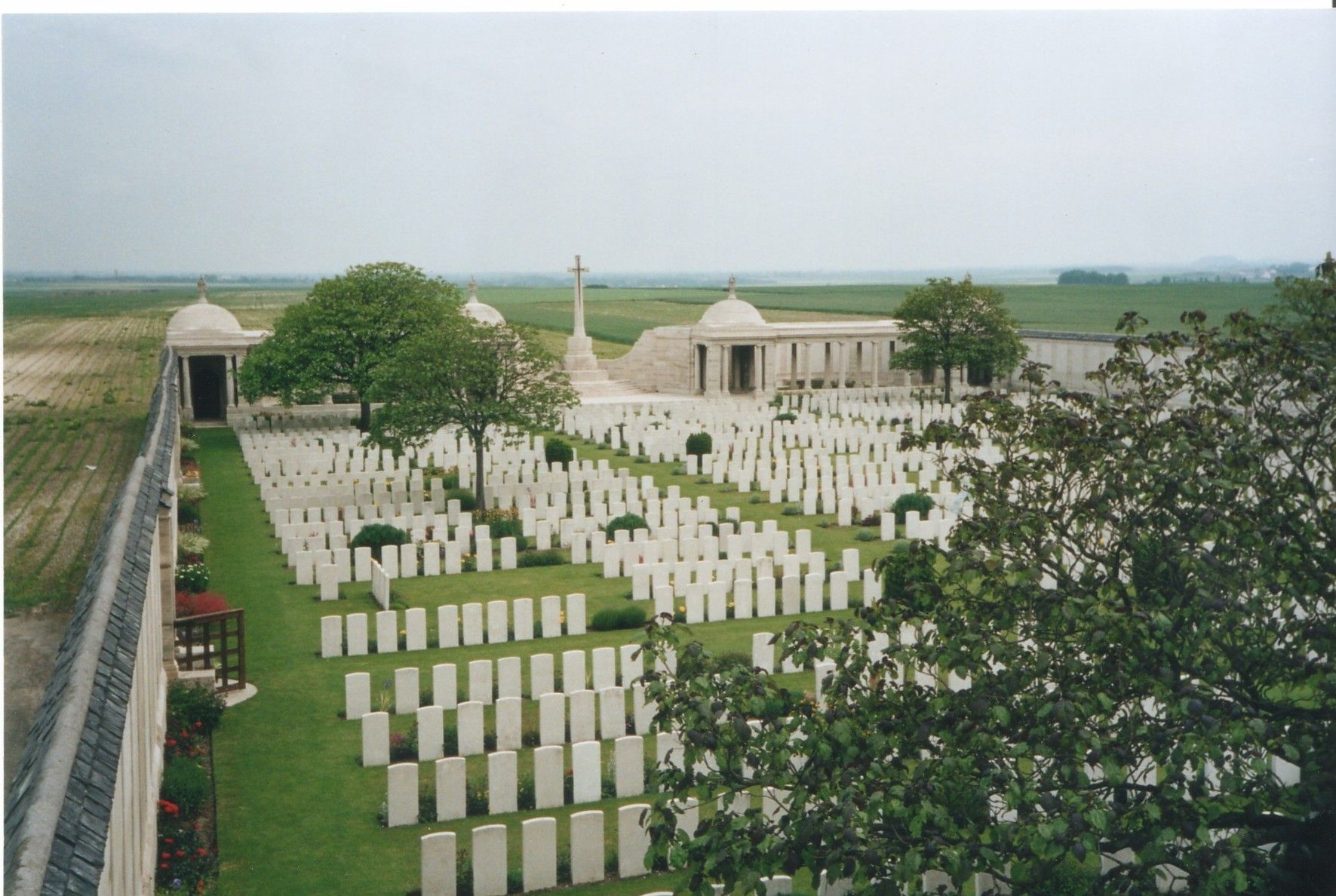 Private Charles Pratt L/10044 2nd Battalion Royal Sussex Regiment Killed in action 25th September 1915
Charles worked as a grocer's assistant and his father George Pratt was landlord of the White Horse. Charles died in the Battle of Loos in September 1915. He was just 20 years of age and had already been wounded twice. Extracts from the diary of the 2nd Battalion Royal Sussex Regiment record: 'September 25th, 1915: 'At 6.30 am ... Owing to the dense smoke from smoke candles it was not possible to see how the advance was progressing but the wind had veered round and carried some of the gas back over our front trench causing a good deal of confusion amongst the troops of the assault line ... the German wire, was not cut, and at this stage all our officers and men who had reached or got close to the wire were either killed or wounded. The Royal Sussex Regiment machine gun section which had advanced with the Battalion and endeavoured to reach the German line were annihilated … Almost all officers and NCOs were killed or wounded.'
Charles is commemorated with 20,000 others on the Loos Memorial to the Missing.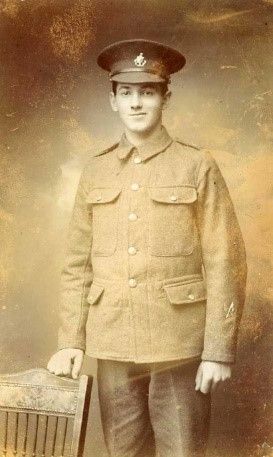 Signaller Frank Skilton 1830 4th Battalion Royal Sussex Regiment Died of wounds 11th September 1915
Frank Skilton was only 17 when he enlisted in September 1914. The 4th Battalion underwent a period of training at Newhaven and in July 1915 left for the Dardanelles, Turkey. In September, just two months later, his mother received a telegram saying that Frank had been brought home and was in Epsom Hospital suffering from enteric fever. She set out on the first available train, but Frank died before she arrived. Frank's funeral was held in St Margaret's Church and he is buried in the churchyard. The Mid Sussex Times, 21st September 1915 reported: 'On Wednesday afternoon, in the quiet churchyard at Ditchling, at only a short distance from the school in which he was a scholar ... were laid to rest the mortal remains of Signaller Frank Skilton of 4th Battalion Royal Sussex Regiment Territorial Force … In the evening a half-muffled peal was rung by the Ditchling bell-ringers in memory of Signaller Skilton and also of the three other Ditchling men who have fallen during the war.'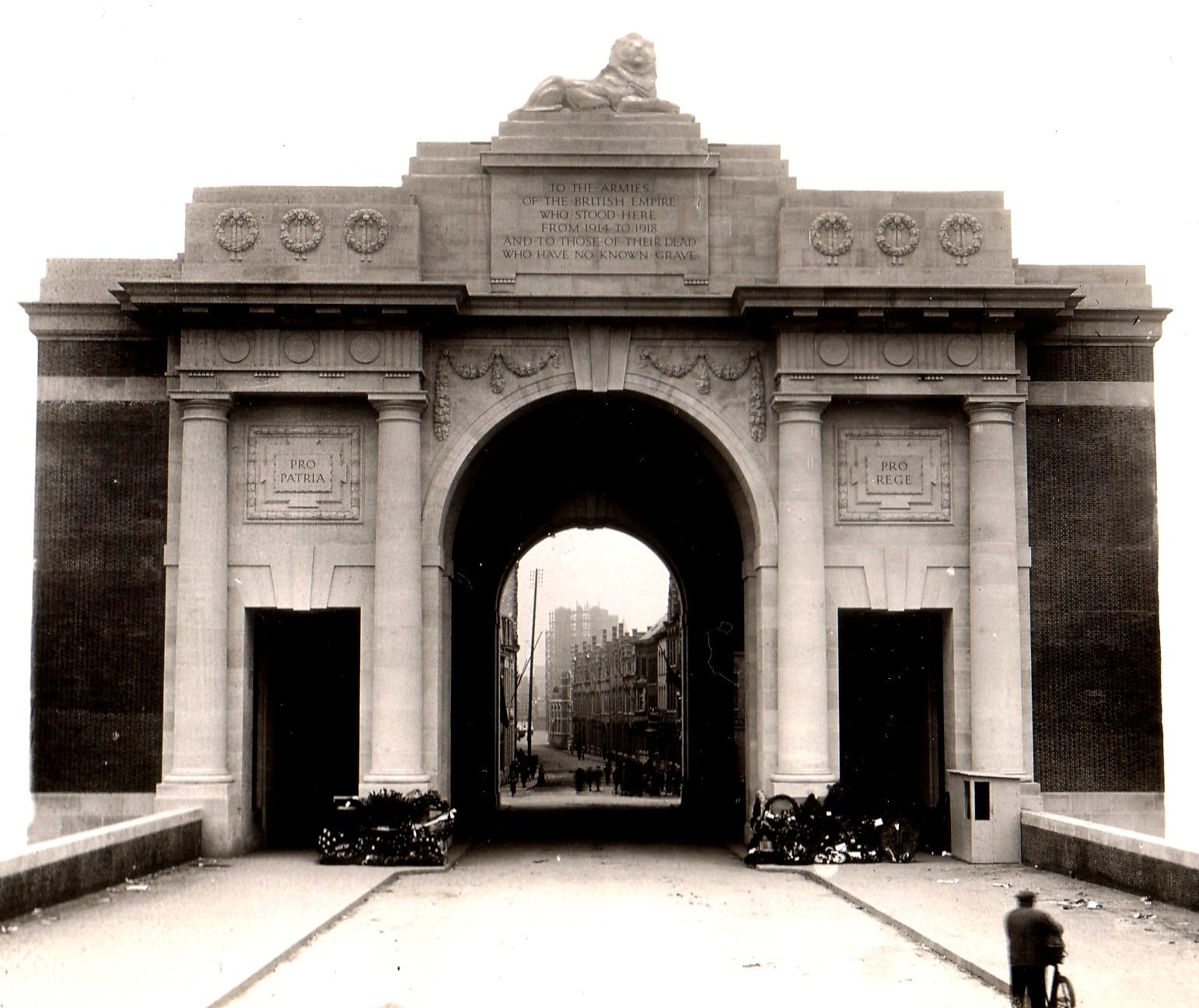 Trooper Frederick Sylvan Tingley 6361D Squadron Royal Dragoon Guards Killed in action November 6th 1914
Frederick Tingley was the first Ditchling man to be killed in the war and was one of only two who were regular soldiers. He died in November 1914 but news of his death was not reported until January 1915. His brother George died two years later, in 1916. The Mid Sussex Times, 19th January 1915 reported: 'News received Thursday Trooper Frederick Sylvan Tingley of 1st King's Dragoons killed in action:Son of Mr and Mrs Tingley of Elm Cottage, Ditchling – born West Tarring in 1886. He served 12 years in the army, first joining 1st Field Artillery in Brighton. Having completed service in the Artillery he entered the 1st (King's) Dragoon Guards and spent 4 years with them in India. Returned to England 6th November 1911 and when war broke out was attached to the Life Guards. They have two other sons, one in the South African mounted police and the other only just of age entered the army in September and is now at the Front.' Frederick Tingley is commemorated on the Menin Gate, Panel 3 - the memorial bears the names of the 54,896 soldiers reported missing in the Ypres Salient between August 1914 and April 1917.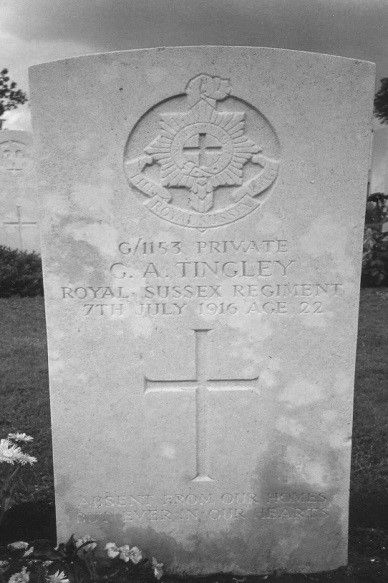 Private George Tingley 7th Battalion Royal Sussex Regiment Killed in action 7th July 1916
George Tingley was the younger brother of Frederick, the first Ditchling man to be killed in November 1914 just three months after war broke out. He was a gardener, living at Elm Cottage, East End Lane in 1911. On August 29th 1916 the local paper carried the following report: 'Missing – official notice was received on August 26th by Mr and Mrs Tingley ... that their son Private 1153 George Arthur Tingley, Royal Sussex Regiment was reported missing on July 7th ... his Commanding Officer states that Private Tingley was wounded and was last seen going down a first-line trench on his way to the dressing station. But no information had been received of his arrival there. If anyone can give the slightest information concerning him it will be gratefully received by his anxious family. George Tingley is the youngest son and joined the army on September 4th 1914 at the age of 20. This is the third time at the front, the 4th time wounded. On one occasion he was buried in a dug-out 15 foot deep for 3 hours. It will be remember that Mr and Mrs Tingley's third son Frederick Sylvan Dragoon Guards was killed in action on November 14th 1914. They still have one other son serving with the Colours.' George's parents, like many more across the country were left anxiously wondering what had happened to their son. It was nearly a year later that his death was confirmed. George Tingley is buried at Ovillers Military Cemetery, in the village of Ovillers which lies 5 kilometre north-east of Albert.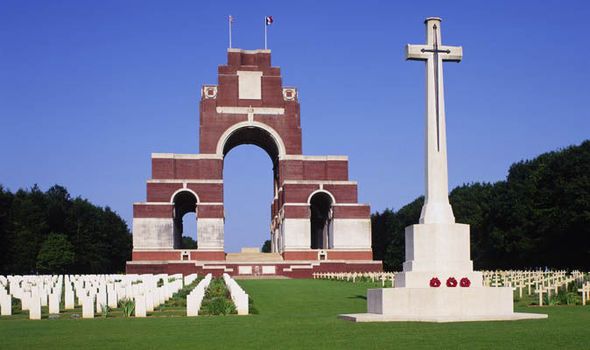 Private Charles William Waller G/5003 7th Battalion Royal Sussex Regiment, Missing presumed killed 7th July 1916
Charles Waller was reported missing on July 7th 1916, the same day as Private George Tingley. A year later The Mid Sussex Times of May 29th 1917 reported: 'Mrs H. Waller of East End Lane whose son Private Charles William Waller, Royal Sussex Regiment has been missing since last July has received the following letter. "I regret to say that all the information that we can give you about your son Private Waller is that on July 7th during the offensive of the Battalion at _______ your son was seen hit by Lance Corporal _____. Since then nothing more has been seen or heard of him."' Charles had previously been wounded twice, on one occasion he was buried in a dug-out 15 foot deep for three hours. His is one of the 73,357 names on the Thiepval Memorial to the Missing of the Somme.
Pen Portraits of the Twenty Men who died in World War II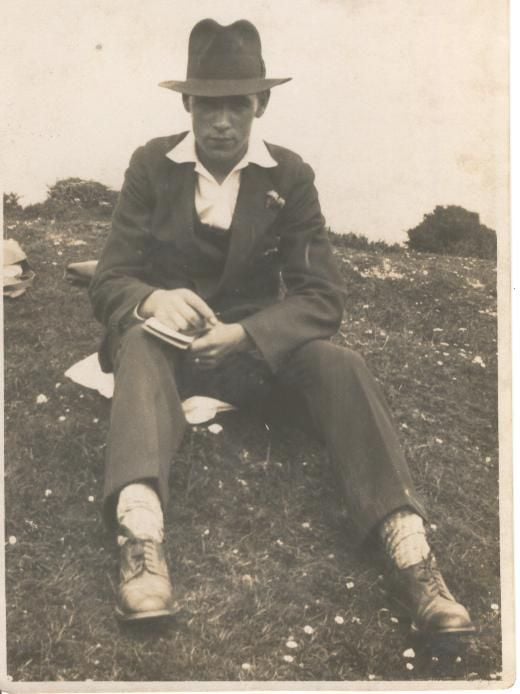 Sapper William Thomas Burt Royal Engineers Killed in Action 10th June 1944
Tommy was born and raised in Burgess Hill but moved to Ditchling after his marriage to Elsie Harbour. They had a son, Richard, but tragically, in 1942, Elsie died after giving birth to their second child, who also died. Later in 1942 Tommy was called up and, as a skilled carpenter, was posted to the Royal Engineers, 935 Port Construction and Repair Company. He helped construct the concrete caissons to be used to create the temporary Mulberry Harbours which had been designed as a crucial element for the planned invasion of France on D-Day. On 10th June one of the units capsized as it was being sunk into place in the beach off Arromanches and a number of men drowned including Tommy. He was buried in Bayeux War Cemetery.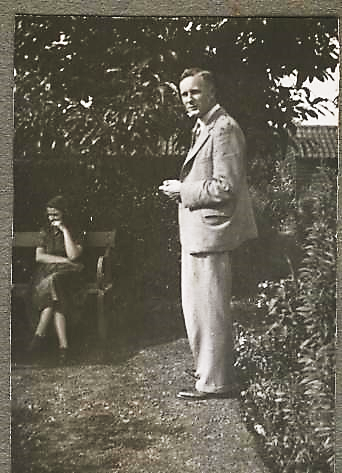 Flight Lieutenant Thomas Carson, DFC RAFVR Killed in action 25th January 1943
Thomas and his family lived in Beacon Road. Educated at Charterhouse, he then gained an Honours Degree in Law at Magdalene College Cambridge. He volunteered for the RAF and received his commission in 1940. He was decorated for his part in the attack on the German cruisers 'Scharnhorst' and 'Gneisenau' in 1942. His citation read '... The operation, which demanded a high degree of skill and courage, reflects the greatest credit upon the officers and airmen who participated.' Tom transferred to torpedo-carrying Beaufighters in North Coates Strike Wing, based on the Lincolnshire coast. Their job was to target cargo ships and their naval escort vessels carrying raw materials for munitions to Germany. Tom and his navigator were lost on an operational sortie. Their bodies were never recovered and they are commemorated on the Air Forces Memorial at Runnymede.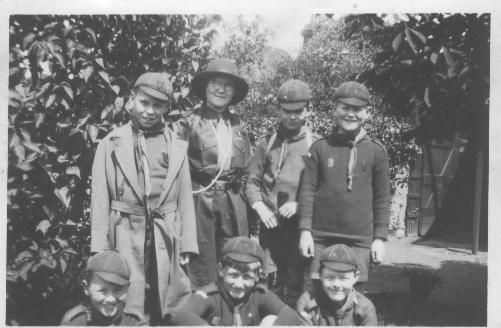 Sergeant James Cottingham RAFVR Killed in Action 15th August 1941
Jim (standing on the far left) lived at the large grocery store at the crossroads, then called Hoadley's, where his father was manager. An active boy, he played for Ditchling Football Club, was a Scout and a member of Ditchling Social Club, church choir and Choral Society. In 1941, aged 19, he signed up for the RAFVR and trained on Wellington heavy bombers and was then posted to 218 (Gold Coast) Squadron flying from RAF Marham, Norfolk. On that August night he was flying as second pilot, as part of a crew of six, with 5 x 500 lb bombs. They successfully attacked their target in Hanover but their plane came down on the return journey near Marquise, France. The impact killed five of the crew, including Jim. The rear gunner survived but was captured and held prisoner. Jim was initially buried near the crash site but later moved to Calais Canadian Cemetery. It was Jim's first operation.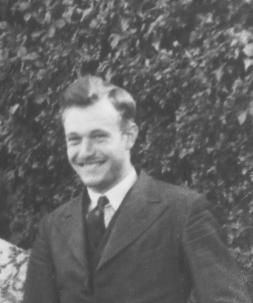 Sergeant Ronald Evans RAF Killed in Action 3rd February 1943
Ron and his family lived in The Drove, Ditchling where his father Walter ran the local bus service. He went to Ditchling School with his cousin Cecil and played in Ditchling's football team. His uncle Jack Evans ran the Sandrock pub in the High Street. Ron joined the RAF in 1939 and trained as a flight engineer on heavy bombers flying from RAF Chedburgh in Suffolk. He had particular responsibility for fuel, electrical and hydraulic systems in the Short Stirling aircraft. Ron was shot down over Holland whilst on a mass bombing raid to Hamburg. The crew of seven, plus an extra co-pilot, were all killed. He was buried with all his fellow crew-members in Holland. He was 26 years old and left a widow, Charlotte.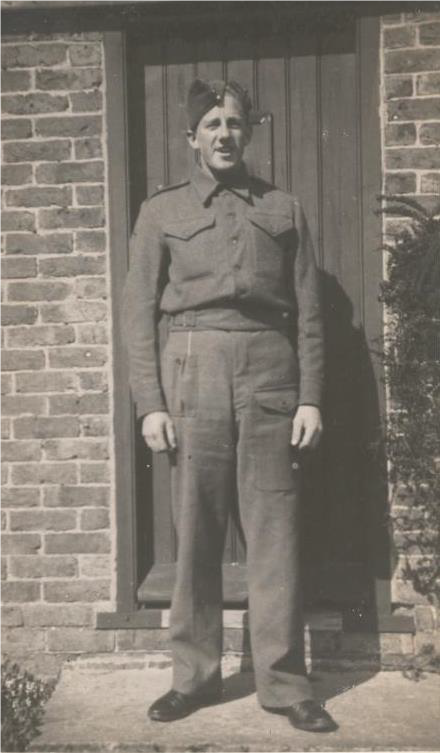 Private Cecil Faulkner Pioneer Corps Died of Illness 7th February 1946
Cecil lived with his family in Neville Cottages. His father Joseph was the local postman and his mother Rose worked at the Sandrock Inn. He went to Ditchling School, was in the Cub Scouts and played cricket for Ditchling. Only a young teenager in 1939, he was finally called up towards the end of the war and was posted to the Pioneer Corps. The men in these units were called upon to do many different types of work. In February 1946 after complaining of a headache the night before, Cecil was admitted to hospital in Romford, Essex in a deep coma. He never recovered and died of a brain haemorrhage three hours after his admission. He was aged only 20. He is buried in Ditchling churchyard.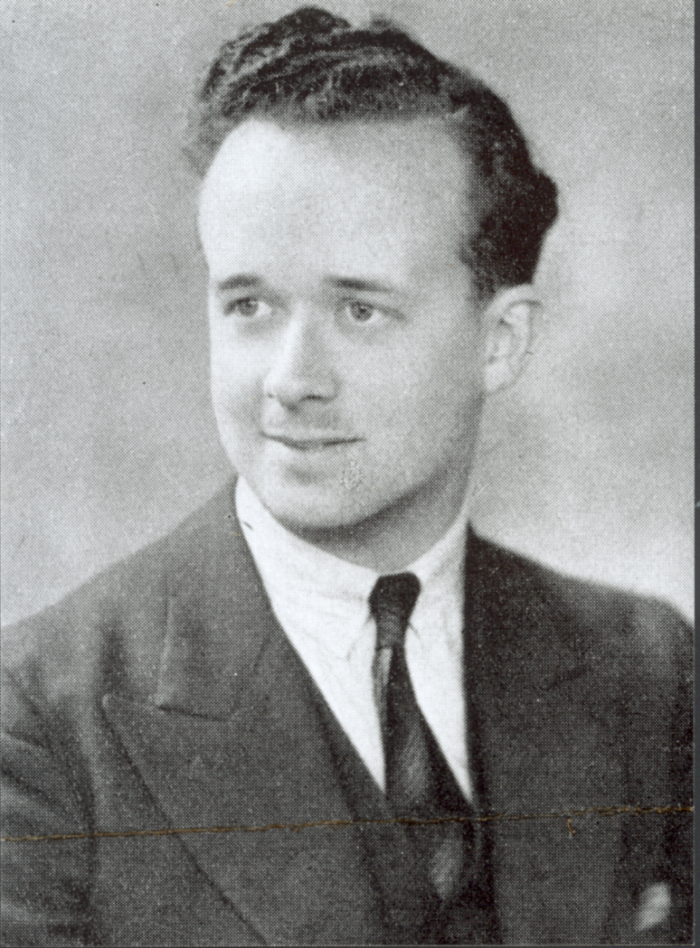 Flying Officer Henry Emden, RAF Killed in Action 4th September 1939
As a teenager Henry was orphaned and his connection to Ditchling came through his guardian, Beatrice-Rowe Thomas who lived in Lewes Road. Before the war he joined the RAF and was commissioned as a Pilot Officer. He married Jocelyn in 1938. War against Germany was declared on 3rd September 1939 and the following day Henry was immediately in action. Fifteen Blenheim aircraft from 110 Squadron were issued orders to attack German warships in the harbour at Wilhelmshaven on Germany's north coast. The first wave of aircraft took the Germans by surprise but as Henry attacked in the second wave, return German fire hit his aircraft and he plunged into the sea. It seems likely he was the first to be killed in the war. Henry's body was recovered from the sea the following day and he was given a full military funeral. Jocelyn, widowed so early in the war, gave birth to their son, Henry, five months after Henry's death at the age of 25.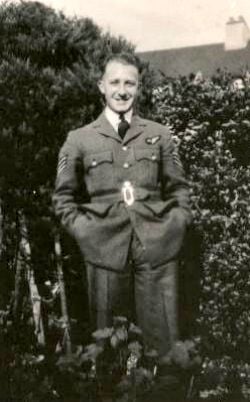 Sergeant Harry Legg RAFVR Killed in Action 13th October 1941
Harry and his family lived in Neville Cottages, Ditchling. He was in Ditchling Social Club with Jim Cottingham and worked with Tommy Burt, both of whom are also on the war memorial. At the outbreak of war he volunteered for the RAF and, like Jim, trained to fly Wellington heavy bombers. He was posted to 40 Squadron based at RAF Alconbury, Cambridgeshire. On the night of 12th October his Wellington, along with many others, took off with orders to attack a site in Germany. They were attacked by a German night fighter over Holland and his plane was hit. Just after midnight it crashed killing all the crew. Harry, aged only 23, was discovered still in the gun turret at the tail of the aircraft behind his machine guns. The crew were buried together in the local cemetery in Westergeest two days later with full military honours. Fifteen German soldiers fired four volleys in salute over the graves.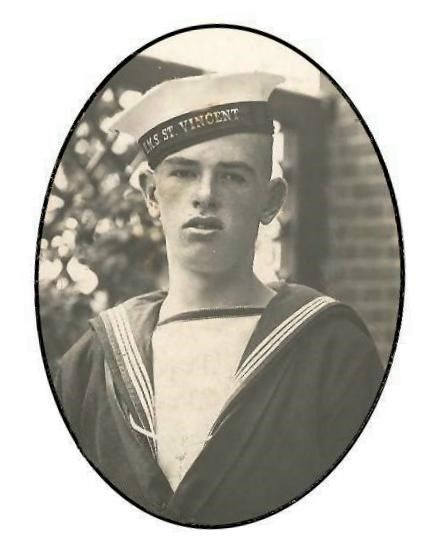 Able Seaman Frederick Noakes Royal Navy Killed in Action 26th March 1942
Douglas attended Ditchling School from the age of five till fourteen and lived at 'The City', Ditchling Common. He worked as a shop assistant locally before signing up for 12 years in the Navy at the age of 16. In 1942 he was serving on the Destroyer HMS Jaguar which was patrolling the waters off the North African coast. On 26th March 1942 the ship was escorting an oil tanker heading for Tobruck, Libya when it received a direct torpedo hit from a German U-boat. Fifty three men were saved but Douglas was one of three officers and 190 ratings that went down with the ship. He is commemorated with his colleagues on the Portsmouth Naval Memorial as well as on the Ditchling War Memorial.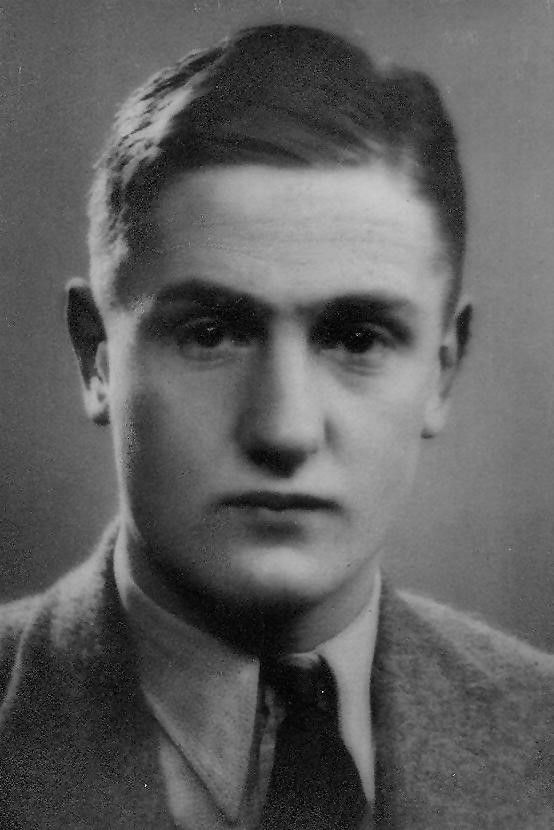 Captain William Laurence Sherrard Royal Artillery Killed in action 14th February 1942
Bill's parents lived in Barnfield Gardens. After prep school in Brighton, Bill went on to Wellington Public School where he excelled at swimming and boxing. He followed in his father's footsteps and joined the army after leaving school. He married Vivienne Burns-Cowden in 1941. Bill was posted to Sumatra to try and protect the oil-fields and rubber plantations from Japanese invasion. Japanese paratroopers were dropped into the area and a fierce fire-fight broke out. A fellow officer wrote to Bill's mother: 'The last seen of him was when he dived for cover when the Japs opened fire.' His Batman also wrote saying:
'Your son gave his life at a place called Pladjoe... taking on odds of fifty to one... there never was or ever will be a finer or braver man than Capt W L Sherrard your son.'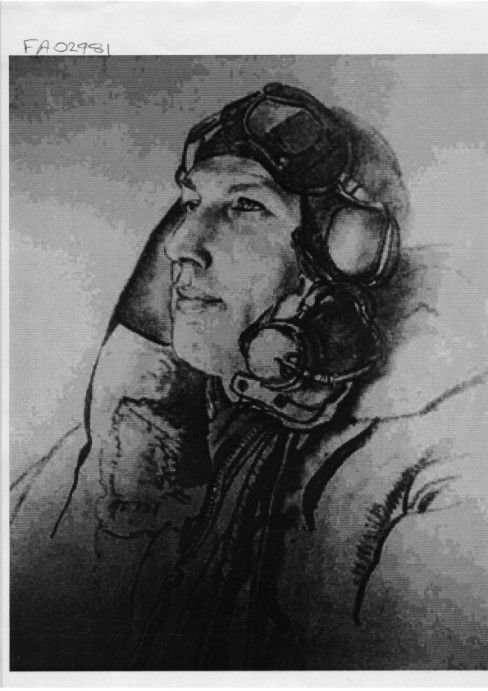 Flight Lieutenant Richard Stevens DSO, DFC and Bar RAFVR Killed in action 15th December 1941
Born in 1909, Richard was educated at Hurstpierpoint College. He learned to fly at Shoreham airport subsequently becoming a commercial pilot and flew newspapers overnight from London to Paris. Despite his age at the outbreak of war his flying experience made him ideal for the RAF. A skilled and fearless solo night fighter he was decorated three times for shooting down enemy aircraft. His DSO was awarded only 3 days before he was killed over Holland whilst on night operations in his Hurricane. He was sketched by famous artists Cuthbert Orde and Eric Kennington (the latter is shown here with permission of Imperial War Museum.) His wife Olive and their young son stayed at Laine End, North End, Ditchling.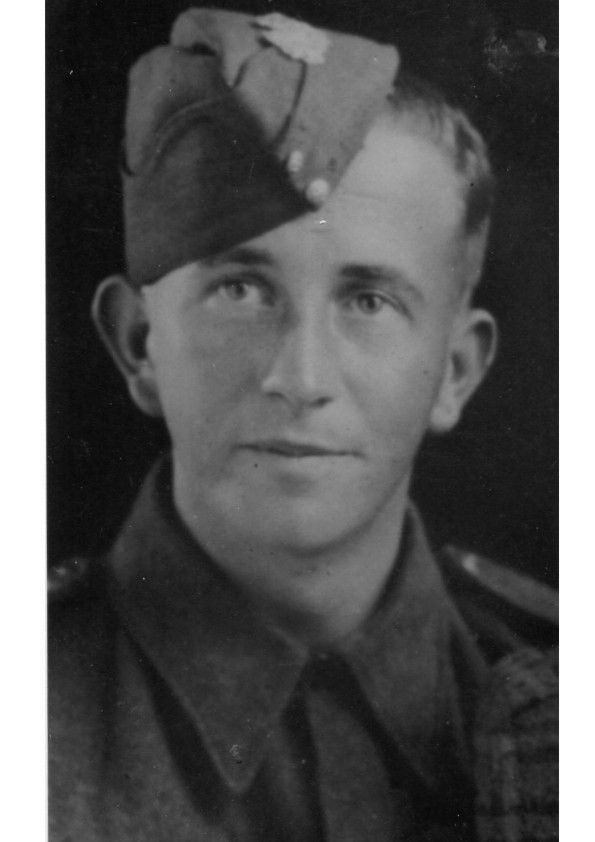 Private William Weaver Leicestershire Regiment Killed in Action 28th February 1943
Bill lived at 1 Neville Cottages with his parents Wilfred and Florence and went to Ditchling School. His father was the village road sweeper. After he left school Bill worked at a nearby market garden in Beacon Road where his employer said of him he was 'The most honest boy he ever had working for him.' He also belonged to the Ditchling Social Club. To the dismay of his employer Bill joined the army at the age of 20. Known for being a crack shot, he was a sniper in the Leicestershire Regiment. The regiment was posted to North Africa and during a spell of heavy fighting Bill was killed. He was buried in Beja War Cemetery, Tunisia.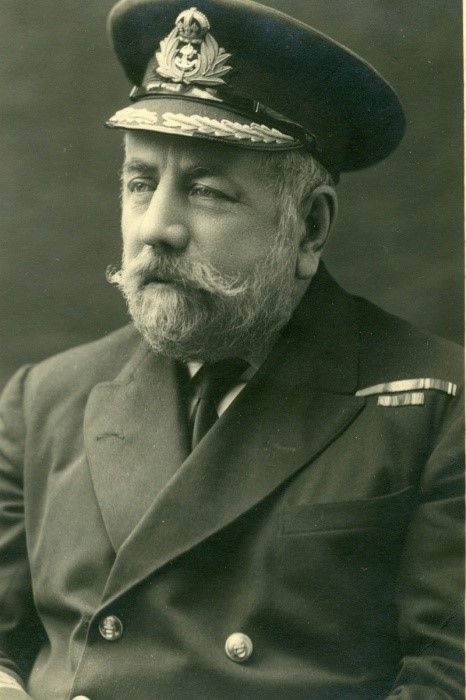 Captain Herbert Shove DSO, OBE, RN Royal Navy Died of Illness 5th December 1943
Herbert had a long and illustrious record of service in the Royal Navy having joined in 1901 when he was only 15. He served in the earliest submarines and in World War I he was a submarine commander, earning the DSO. Herbert married twice, had seven children and was an eccentric inhabitant of Hallett's on Ditchling Common. He was also connected to the Guild of St Joseph and St Dominic. He was 53 years old at the outbreak of World War II but was brought out of retirement to help with the routing of shipping convoys. In 1942 Herbert was posted to Freetown, West Africa but contracted TB. He arrived back in Bristol and was visited by his family but died 10 days later aged 57. He is buried in Bristol.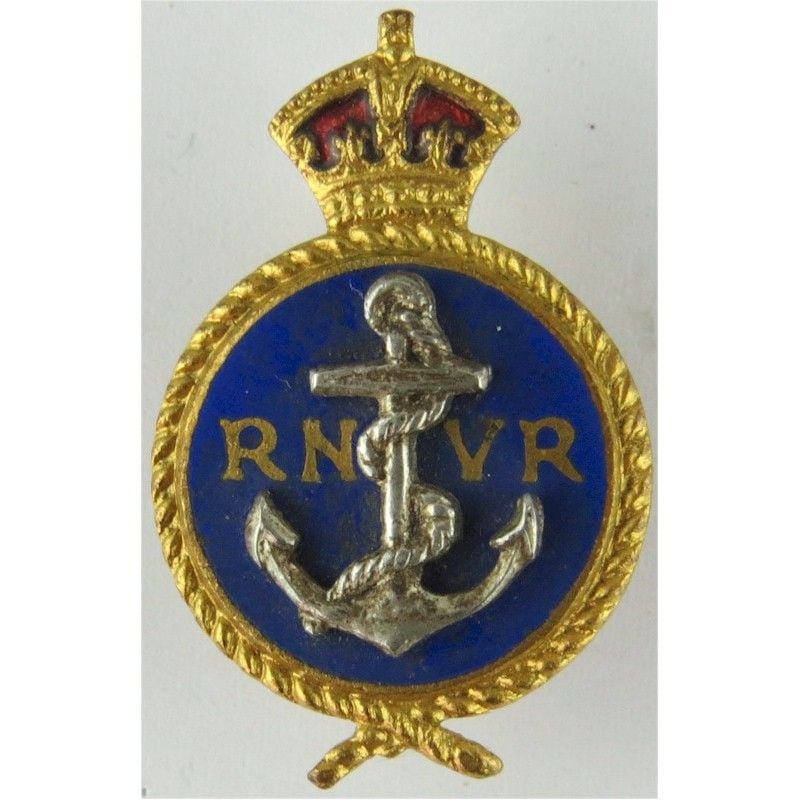 Lieutenant Reginald 'Tony' Smith Royal Naval Volunteer Reserve Died 28th April 1944
Tony was the eldest son of Jack and Gwen Smith who lived at 'Deans', Lewes Road, Ditchling. He attended Brighton College, London University and subsequently Trinity College, Cambridge. He gained a PhD in 1941 and became a Fellow from 1941-1944. His area of expertise became medieval farming and finance within the priory system and led to several publications. He was highly thought of in his field. Due to a childhood illness he suffered paralysis in his right arm which made active service impossible. He continued his research until he was called up in 1943 into Naval Intelligence and travelled the country lecturing on security. This took its toll and after a small dental operation he became unwell. He died unexpectedly in his sleep next to his wife, Joan. He was buried in Cambridge City Cemetery.