Who was Lord of the Manor?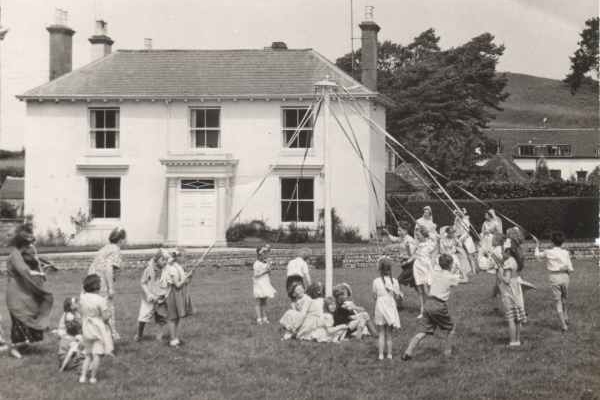 Fair Celebrations at Ditchling Court, 1953
The village of Ditchling is divided into five separate manors, the largest of which is the Manor of Ditchling.
The position of Lord of the Manor of Ditchling was for many centuries held by the Marquess of Abergavenny and the Nevill family. The Marquess owned vast tracts of land across southern England, particularly in Kent and Sussex and it was said that he was able to ride from his seat at Eridge Castle in Tunbridge Wells all the way to Hove without having to leave his own land.
Ditchling Court, adjacent to the War Memorial, formed part of the large Court Farm farmhouse belonging to Lord of the Manor. In 1891 the farm of over 4000 acres was managed by John Brown who employed 89 men and 26 boys. He lived here with his wife, nine children and servants.
In more recent years, as this photograph shows, the front lawns of Ditchling Court have been used for Village Fair celebrations including displays of maypole dancing by the local school children.
It is also interesting to note that the slopes of Lodge Hill, now completely obscured by trees, are clearly visible to the right of the house.