Who Played Scrum Half for Oxford?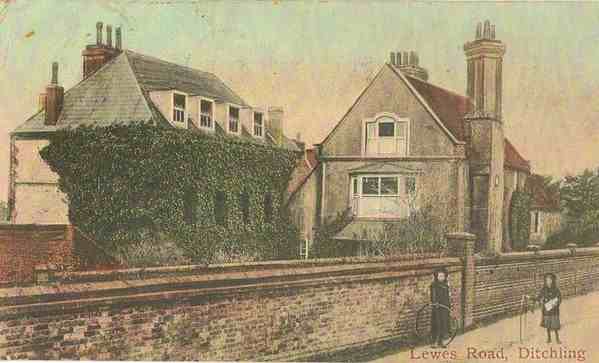 Eastfield House Preparatory School, Lewes Road
Edward Percy Branfoot established Eastfield House Preparatory School in 1895. The son of a Brighton doctor Percy Branfoot had played rugby for Oxford and a former pupil Rev John Bishop wrote: 'He surely played scrum half for he was small and strong. I remember him in his Norfolk jacket with a kindly twinkling eye.'
Of his school days Rev Bishop recalls: 'Summers were a delight. The Downs teemed with butterflies and Mr Branfoot would take us miles on Sunday afternoons with our butterfly nets. He cared for us deeply. His high standards in personal character were imparted to us and expected of us.'
In 1919, after a fire during the Easter holidays, the school closed. The village hall was built in 1920 and retains the flint facade of the left of the two buildings with the four lower windows still in place.