Life Stories - Captain John Juddery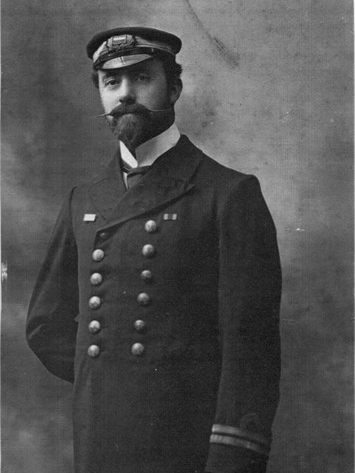 Captain John Juddery, 1870 - 1946
Captain John Juddery
1870 - 1946
The eldest of five children, John lost his father at an early age. He went to sea and became firstly a Quartermaster and later a Captain. In 1898, aged 29, he was on board the SS Mohegan when she ran aground on the 'Manacles', treacherous rocks off the Cornish coast. In the Board of Trade Enquiry which followed the disaster John was singled out and praised for his extreme bravery in swimming from the rigging to the lifeboat and back again with a line. This act of courage led to all those who had been clinging to the rigging being saved. One hundred and six were drowned and only fifty one were saved.
John married Bertha Crosby later that year and he went on to work as Master of Surrey Docks. Through the ensuing years he and Bertha had eleven children, although three died young. After his retirement to Ditchling he met the famous but rather reclusive artist Sir Frank Brangwyn who lived close by and their friendship was forged by their mutual love of sailing and the sea. John lived in 'The Anchorage' in East End Lane but early retirement was not to his liking so he became a lay preacher for the Mission to Seamen. He and Bertha then left Ditchling and spent some years in Northumberland.
Brangwyn had promised him on his return to Ditchling that he would build him a house, which he duly did, known as 'Letterewe' in Beacon Road. In 1943 The Mid Sussex Times recorded that Captain Juddery 'gave a talk about sailors and recounted his own experiences of sailing ships in his young days'. He also raised funds for the Mission to Seamen, a cause very dear to his heart.
John Juddery died on 28th October 1946 aged 76 years and is buried in St Margaret's churchyard together with Bertha Ann.