A Ditchling Winter's Tale - the Hand Bell Ringers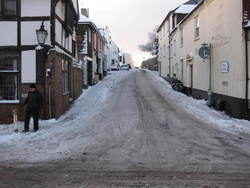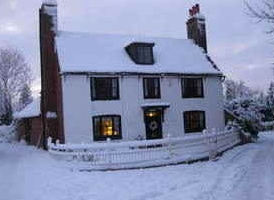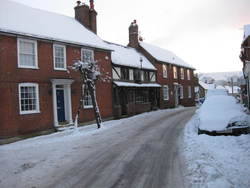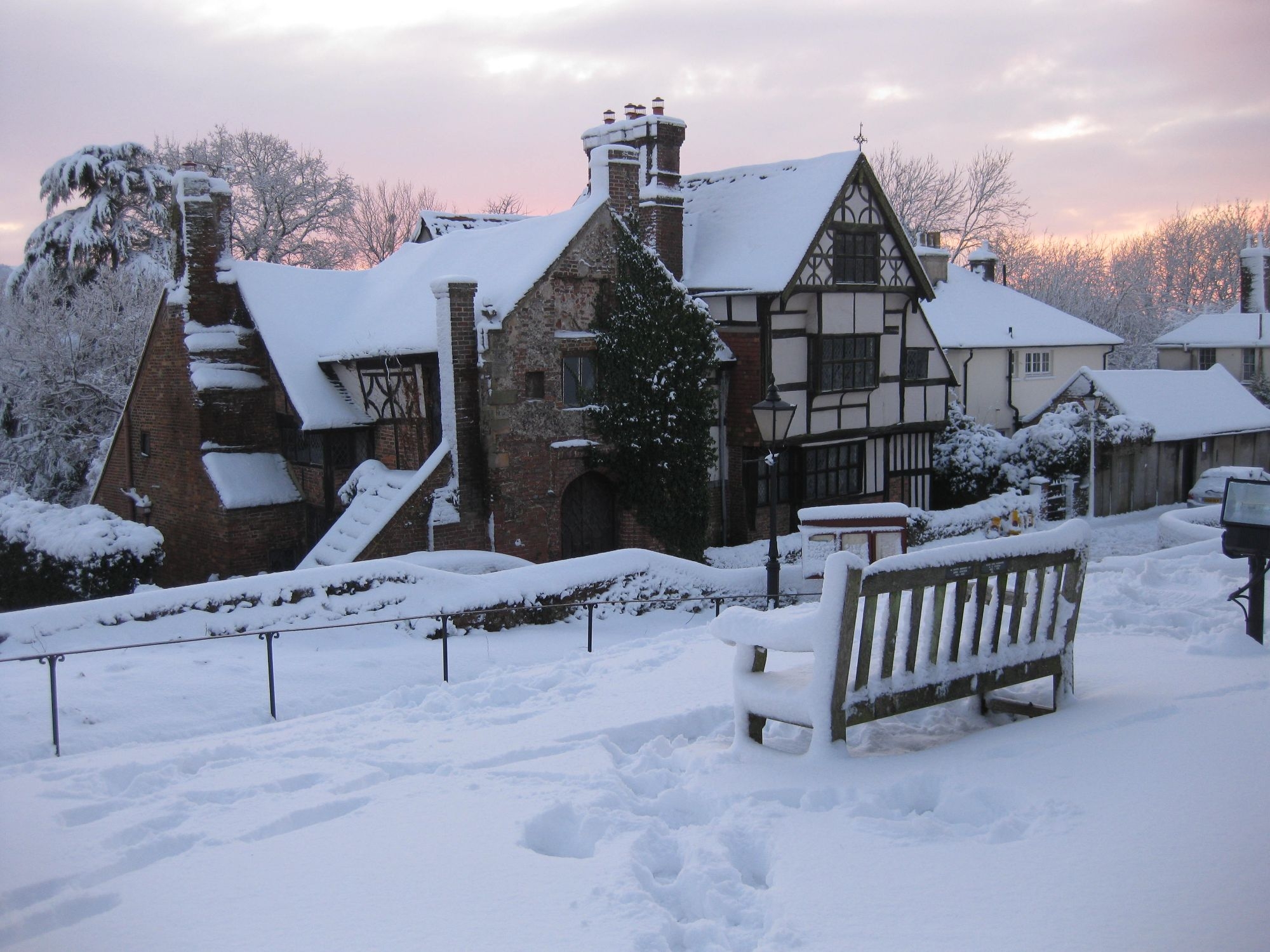 A particular custom in Ditchling, remembered by many, was the ringing of the hand bells on Christmas morning:
Mary Dumbrell (1867 - 1962) wrote in her memoirs, 'Time Flows Back':
"Another early memory as a little child is hearing the man who came round playing the hand bells and singing, 'Christians Awake' on Christmas morning. On Christmas morning after the men had been with the hand-bells, we went to church where the gas was lit to make it look warm, as I think there was no heating."
Frank Goddard also recalled the bells ringing:
"The Church bells used to ring Christmas in early in the morning about six or half past six in the morning but when they stopped, on the crossroads - Ditchling crossroads, the hand bells used to ring. They'd get all the hand bells to stand out in the snow and the cold and they used to ring Christmas in after the church bells had stopped. It was beautiful - pretty to hear them. And of course the little bit better off people would take them out toddies - hot toddies to keep them going".
One family with long associations with hand bell ringing in Ditchling, is the Mayston family. Doreen Mayston was married to Robert (Titch) Mayston, former Captain of the bell tower and she remembers how a family tradition was revived:
"Mum said to us 'under the stairs is a set of old hand bells that we used to play'. This was the Geerings and the Maystons, they used to go out at the crack of dawn on Christmas Day. … They used to go out to Dymocks Manor because she worked there, Frank's mother, and play at six o'clock Christmas morning and they'd have a Christmas breakfast there and then come back to Ditchling and play on the crossroads. They used to play with all their notes ABC in front of them. We decided we could play by ear but we didn't used to harmonise in those days that came later. … When we started ringing the hand bells at Christmas we used to be invited to all the big houses, they used to have cocktail parties in those days. We used to go to Mrs Charlton first and then we had to go to Dudley Raynar-Smith's. He always, I mean Titch wasn't a spirit drinker he was a beer drinker, but he always doctored Titch's drinks and by the time we got home…I think he was playing the bells backwards! He used to tell him off every year".